Recent retail IPOs have failed to live up to their potential – Watches of Switzerland boss Brian Duffy tells Retail Week why his group's mooted float will break that run.
While businesses such as Quiz and Footasylum have woefully underdelivered on the promises made by management at the time of their respective floats, Duffy points to the track record of the jewellery group he helms, which includes Mappin & Webb, Goldsmiths and Watch Shop in addition to Watches of Switzerland.
"We are not going to the market with new plans and asking people to believe us – we have a strong track record," he says.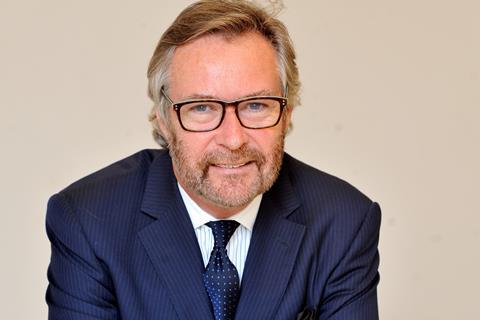 "We are in a great category and we lead that category. We have a proven formula and strategy and we have been in the market for a long time."
That's an understatement. When walking around the Mappin & Webb fascia on London's Regent Street, pictures of Princess Diana wearing the jeweller's creations sit cheek by jowl with an illustration of earrings worn by Marie Antoinette.
Royal warrants are displayed next to portraits of Nicholas II, the last tsar of Russia, and his family, and Princess of Monaco Grace Kelly, also former Mappin & Webb customers.
"I think it is one of the main things that successful luxury brands do," says Duffy, who has been at the helm of the group for the past five years. "It's about showcasing great heritage done in a modern and relevant way.
"People want the authenticity and history and craftsmanship, but they want it in a modern way. You are beholden to that heritage but need to deliver it in a way that appeals to this generation."
To that end, Watches of Switzerland operates its eponymous fascia and Mappin & Webb in a more democratic fashion than many of its competitors, though suited-and-booted security guards still flank the entrances of both stores on Regent Street.
"We encourage browsing, the traditional jeweller does not do that," says Duffy. "We price all of our products so customers don't have to ask. That is a big competitive advantage – we are in touch with today's consumer and are active in the digital and social world."
Digital developments
The retailer even has a podcast, Calibre, hosted by Duffy, which puts it on par with the likes of Harrods and Asos, both businesses that have led the way in connecting with their customer by editorialising their brand.
Currently, 5% of the group's product sales come through its website – a surprisingly large proportion when the value and rarity of the products sold is taken into account.
"We have 20 million people on our websites every year and actually have a bigger share in the watch world in ecommerce than we do in stores," explains Duffy.
"A huge reason that people shop with us online is that they know there is a shop nearby. It gives them certainty that they can come to us if something needs adjusting; it gives them comfort when they're spending £5,000 on a watch."
"We are big and we are successful. We have been doing this for a long time. But not many people know that – so we've got a job to tell them"

Brian Duffy, Watches of Switzerland
If the IPO does successfully launch, the group is planning to spend around half the funds raised on paying down debt. Duffy is tight-lipped on the price it is hoping to raise but says the rest of the money will go towards building brand recognition.
The group operated under the Aurum banner for much of its history, so needs to build brand equity both in the UK and the USA, where it has recently expanded with high-profile projects such as a glossy flagship at New York's new Hudson Yards mall and its acquisition of jewellery group Mayors.
Duffy believes all aspects of the business will benefit from the brand boost the IPO will give the group.
He concludes: "We are big and we are successful. We have been doing this for a long time and we feel good about it. But not many people know that – so we've got a job to tell them."