Fashion price data from the week ending January 27, 2015: The average online price per item and percentage of products on markdown from the top womenswear retailers.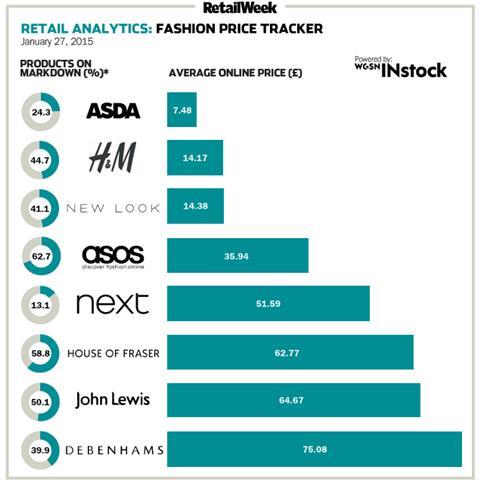 *Percentage of total products for the retailer that have one or more SKUs marked down this week. This also includes products that are on promotion at 15% reduction or more where applied to the price. See wgsninstock.com for more details about which products are marked down. You can view full-price products or products with a markdown of 15% or more.
Average price and markdown across top womenswear retailers. Data includes apparel, footwear and accessories. Millions of data points are sourced from websites across 10,000 brands daily and presented back in a simple, visual format. WGSN INstock uses advanced data science to enable fashion companies to make better buying decisions.