In The Style has appointed Very Group executive Sam Perkins as its new boss, with founder Adam Frisby stepping into a new board-level role.
Perkins, who will leave his position as managing director of retail at Very at the end of the year, will take the reins at the online womenswear retailer from January 17, 2022.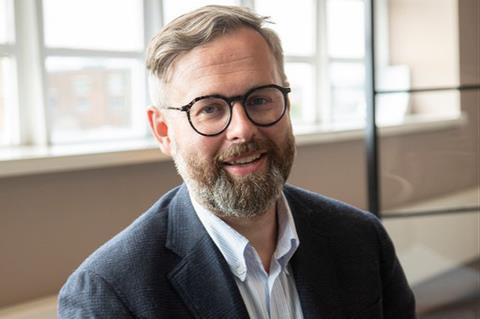 Adam Frisby, who founded In The Style in 2013 and has run the business as chief executive for the past seven years, will take on the newly created role of chief brand officer.
He will lead In The Style's creative direction and focus on developing the company's partnerships with influencers.
Frisby steered In The Style through its London IPO earlier this year but said now was "the right time" to make such changes to its senior leadership team.
Perkins joined Very as group merchandising director in 2015 and has led its retail division since 2018. Retail Week revealed in September that Perkins was exiting the business and he will be replaced by former Fenwick boss Robbie Feather.
During his time at Very, Perkins has helped drive its transformation from a catalogue business – it still owns the Littlewoods brand – into a pureplay operator.
Prior to joining Very, Perkins held senior roles at Tesco, Nestle and PepsiCo.
Perkins said: "In The Style is a fantastic, innovative brand at an incredibly exciting time in its growth journey. The brand stands out in the market for its truly differentiated model and authentic inclusive brand values.
"Adam is an inspirational founder and I have huge admiration for the business that he has built. I am looking forward to working alongside him and the rest of the senior management team to continue the group's exciting growth and successfully deliver on its significant long-term potential."
Frisby added: "I'm really pleased to welcome Sam to In The Style. Not only does he have a fantastic track record at some amazing retail businesses, but it's also clear that we share a common vision for the future of In The Style.
"With the scale of the business that we are today, and with the many growth opportunities we have to go after, I felt that now is the right time to further strengthen our senior management team. Sam brings relevant experience of scaling up very successful retail brands and his appointment will enable me to focus on the areas of the business where the board and I believe I can make the biggest contributions to our future success."