Hobbs will embark on a major international push including store openings in France, Germany and Australia following the expected appointment of corporate adviser PwC.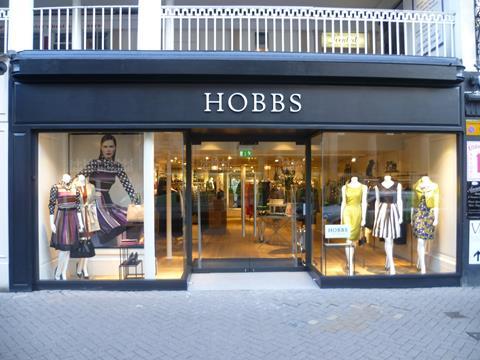 Hobbs chief executive Nicky Dulieu said the womenswear retailer would launch local language websites before physical stores in the countries, which she said had been chosen because they generated strong sales through shipping from the UK website.
"We are seeing a lot of demand from Australia, France and Germany so we will look to launch local language sites in those markets first," said Dulieu.
She said Hobbs had made £1m in international online sales through shipping to 20 markets over the last six months. Dulieu said the sales "tells us there is definitely an appetite for the brand in those markets".
Dulieu said PwC is being brought on board to help Hobbs expand, insisting that its appointment did not signal the beginning of a sale process.
She said: "Growing the business will add value which will make it more attractive for a sale process further down the line but this is not our intention at the moment."
PwC will look at growth opportunities over the next two years, with a specific focus on international and multichannel.