H&M has pledged to open 400 new stores in 2015 after posting a stronger-than-expected net profit of £500m for the fourth quarter.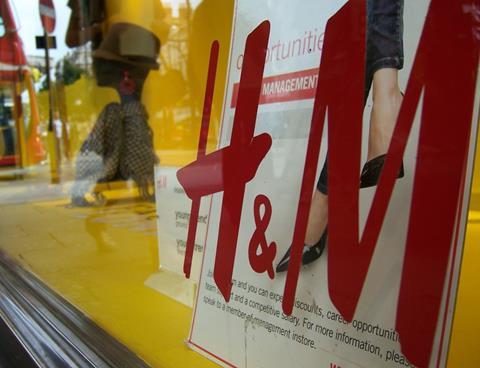 The Stockholm-based retailer also said it will launch a new store concept, H&M Beauty, in 900 stores and online this year.
H&M's profit for the three months to November 30 was up 12% from 5.5bn krone (£443m) during the same period in 2013.
Revenue rose 11% in local currencies to 42.64bn krone (£3.34bn).
Bosses said the results were driven by "well-received collections" and strong expansion, particularly the rolling out of its online operation in France, Italy, Spain and China.
But H&M's gross margin in the fourth quarter fell to 60.4% from 60.8% the previous year.
The final quarter results helped the retailer post a full-year net profit of 19.97bn krone (£1.6bn) for 2014 – up 17% on the previous year.
Full-year gross margin dipped to 58.8% from 59.1% in 2013.
H&M said it opened a net addition of 379 new stores in 2014 compared to 356 the previous year, creating 16,000 new jobs in the process.
New markets
The retailer said it intends to continue that trend this year by opening around 400 new stores, with some of those shops planned for new markets including Taiwan, Peru, Macau, South Africa and India.
Total sales in local currencies in January are expected to rise 14%, compared with a 15% increase in the same month last year.
H&M chief executive Karl-Johan Persson said: "2014 has been a very good year for H&M. Over the full year we increased our sales by 14% in local currencies and by 18% in Swedish krona.
"Well-received collections for all our brands and continued strong expansion both in stores and online have helped increase our market share and have further strengthened our position in the market.
"We have another exciting year ahead of us, with new opportunities and challenges. 2015 has got off to a good start, with strong sales in both December and January.
"Although the increasingly expensive US dollar will affect our sourcing costs, we will make sure that we always have the best customer offering in each individual market in terms of fashion, quality, price and sustainability, which form the basis of our business idea."