H&M said its full-year profits were dented by discounting and higher purchasing costs stemming from the strength of the US dollar.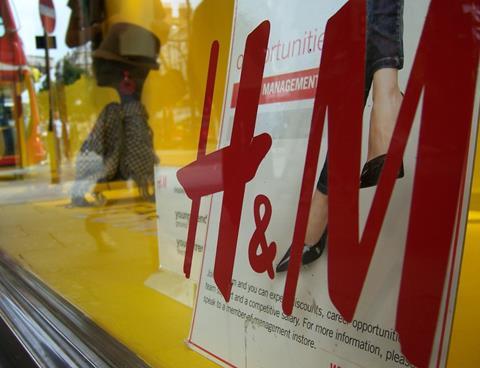 The Swedish fashion giant said profit after financial items slipped 11.8% to Skr 24.04bn (£2.18bn) during the year ending November 30, 2016.
Group sales including VAT advanced 6% in constant currencies to Skr 222.8bn (£20.2bn).
H&M said gross margin fell to 55.2%, compared with 57% the prior year, due to the impact of currency fluctuations and mark-downs.
However, the firm hailed a "very strong" year for expansion, after opening a net 427 new stores across the globe and launching in 11 new markets online.
At the end of the financial year, H&M said it had a bricks-and-mortar presence in 64 markets, with 4,351 stores. It now runs an ecommerce proposition in 35 territories following last year's online expansion strategy.
H&M said its growth created 13,000 new jobs during the year, taking the retailer's total headcount to more than 161,000 at the end of the 12-month period.
In its fourth quarter, H&M said profit after financial items increased 3.5% to Skr 7.4bn (£671.7m), as group sales including VAT rose 8% to Skr 61bn (£5.54bn).
H&M hailed a "very good start" in its new markets – Cyprus and New Zealand – during the quarter.
It plans to launch stores in five new markets this year – Kazakhstan, Colombia, Iceland, Vietnam and Georgia – and will roll out its online offer to Turkey, Taiwan, Hong Kong, Macau, Singapore and Malaysia.
New growth targets
Following its strong expansion, H&M said it would "rephase" its growth target, moving away from plans to increase its store numbers by 10% to 15% per year and focusing instead on growing sales by the same percentage.
However, H&M reaffirmed plans to continue growing its presence by opening stores in "good locations" with "very favourable and flexible leases", but said it would also "review its existing portfolio".
It comes after Retail Week revealed H&M was marketing one of its stores on Oxford Street, throwing its future on the prime retail street into doubt amid a climate of rising business rates and a sluggish fashion sector.
H&M chief executive Karl-Johan Persson said: "Alongside opening new stores, we will also review the existing store portfolio to make sure that we have the optimal mix of brands, space and number of stores in each market.
"This will lead to re-locations, adding new store space and also closures."
Persson added: "2016 was an eventful year which included many positive things but also challenges for us as well as for the industry.
"For fashion retail in general, 2016 was at the same time a challenging year in which various external factors – including geopolitical events – had a negative impact on retail trade in many markets.
"This was particularly visible in France, Germany, Switzerland and Italy, as well as in the US and in China. Since these markets represent a large share of our sales, this consequently had a great impact on our overall sales development."