Fashion retailer Gap has reported falling profits and sales in its second quarter, as it began to "execute restructuring plans".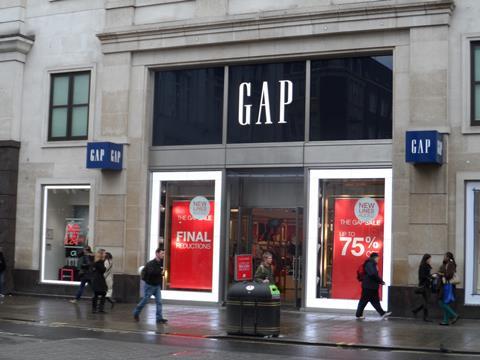 The group's strategic overhaul includes cutting US Gap stores, withdrawing the Old Navy fascia in Japan and making head office redundancies.
For the 13 weeks to July 30, Gap's gross profit across the group stood at $1.43bn (£1.10bn), down from $1.45bn in the 13 weeks to August 1, 2015.
Total sales dipped from $3.9bn to $3.85bn.
Across the brands, Old Navy posted flat revenues of $1.7bn, compared to 3% growth the previous year.
Gap reported a drop of 3% to $1.3bn, compared to a 6% drop last year.
Banana Republic posted a 9% drop to $0.63bn, compared to a 4% drop the previous year.
Gap chief executive Art Peck said: "During the quarter, we took critical steps to execute our restructuring plans and to build a more efficient global brand model with greater potential for growth."
"While I remain unsatisfied with the pace of improvement across the business, I am encouraged by the underlying signs of progress in the second quarter, as demonstrated by healthier merchandise margins."
"Our management teams share my urgency to create fundamental change that will drive long-term performance."
Gap's geographic split remained broadly similar: Europe contributed 5% of earnings while Asia generated 10%. Canada brought in 7% and the US contributed the lion's share at 77%.