Full-price sales dropped 28% in the second quarter, as both online and in-store sales took a hit from the coronavirus pandemic.
The situation has since improved. Online has played a vital role and the reopening of stores has released pent-up consumer demand. The decline in full-price sales eased to 8% in the last six weeks.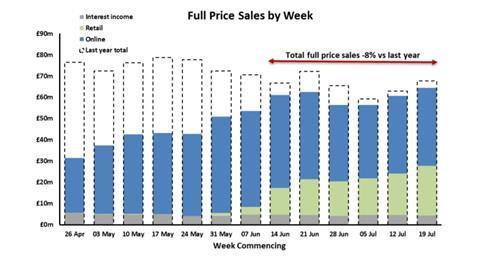 Next decided to shut down online operations in March until it could introduce new health and safety measures and has since been rebuilding capacity while keeping staff welfare front of mind.
Assuming social distancing requirements remain similar for the rest of the year, Next expects picking capacity to be higher than last year throughout the second half, with the exception of the peaks of mid-season and end-of-season Sales in September and January.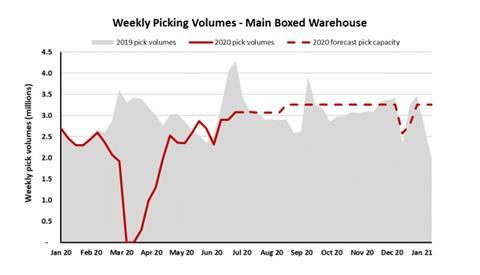 Because the home and DIY sector was classed as essential, Next reopened 78 of its Home stores between May 17 and June 15 with full-price sales down 37% on a like-for-like basis.
Next began reopening its clothing stores on June 15.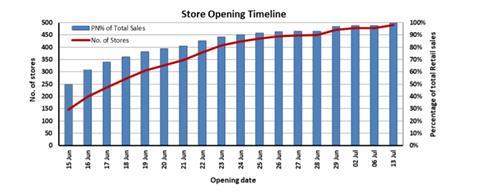 From June 15, Next's like-for-like full-price sales were down 32%, a big improvement on the average decline in sales of 72% across the whole of the second quarter.
Next reported that retail park and out-of-town stores have fared better than high streets and shopping centres.
UK fashion sales will fall between 35% and 46% in 2020, according to McKinsey, which predicts that a third of global fashion players will not survive the coronavirus crisis. Read our latest deep dive to discover what's next for the hard-hit clothing sector.