American shoe brand Converse is opening its first standalone store in the UK at London Designer Outlet (LDO), Wembley Park.
The Nike-owned brand – based in Boston and well-known for its All Star trainers – will launch its UK début store this summer.
Rival footwear retailers Vans and Dr Martens are also taking space at LDO, where athleisure brands such as Nike, Adidas and Asics already have stores.
Dr Martens has taken a long-term lease for a 1,350 sq ft unit, following the success of a pop-up trial store.
Vans has taken 1,800 sq ft of space.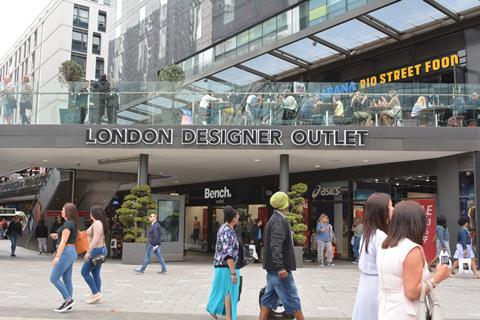 LDO leasing director Christine Grace said: "Converse and Vans are great additions to the range of top brands LDO offers and we're proud to be the centre of choice for Converse's first ever store in the UK.
"Furthermore, the move from temp-to-perm by Dr Martens shows the confidence top brands have, not only with this location but also with an urban outlet option as part of their go-to-market mix."
LDO, which offers large discounts on aspirational brands and is popular with tourists, is also home to the likes of Superdry, Jack Wills, H&M, Gap, Lee Wrangler, Kurt Geiger, M&S and Hamleys.