Clarks chief executive Victor Herrero has left his role to take on greater responsibilities at parent company LionRock.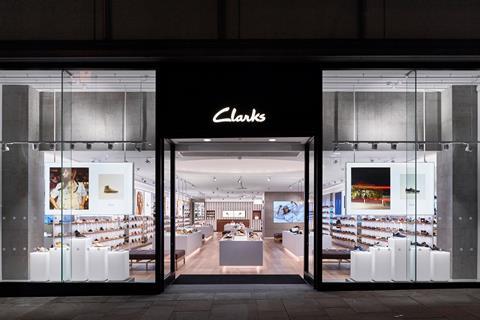 Herrero joined Clarks in February 2021 after a swathe of exits from its executive team including former chief executive Giorgio Presca.
He will remain on the Clarks board as director and take on a role within the LionRock Capital - the private equity firm that purchased a majority stake in Clarks in March.
Clarks chair Johnny Chen will take the helm on an interim basis while the business searches for a permanent replacement.
Chen joined the retailer in March, and is also vice-chair of LionRock.
A tough period for Clarks
In its most recent update, Clarks registered operating losses of £181.8m after tax in the year to January 31 as it felt the effects of the coronavirus pandemic on store closures and sales.
A Clarks spokesman said: "The Clarks business is on track to meet or exceed its forecast revenue goals, and our debt and cash positions have been considerably improved in the last few months.
"The loosening of pandemic restrictions in our key markets and the strong management of costs in the past six months have resulted in the delivery of a much-improved financial position in rapid time.
"Clarks confirms that Chairman Johnny Chen will now also assume the role of CEO as an interim measure, and allow former CEO Victor Herrero to take on broader responsibilities within the LionRock/Viva China group of companies.
"Herrero has done an incredible job in a much shorter than anticipated time and gives us a unique ability to accelerate the next stages of our growth plans. A new CEO will be announced in due course."