Cath Kidston is launching operations in Latin America
The retailer has recruited Under Armour's Michael Engelhaupt to lead its Latin American venture
Boss Wilson said Cath Kidston will focus initially on Mexico and Chile
Cath Kidston is set to open stand-alone stores and concessions in Latin America as it presses on with its global expansion plans.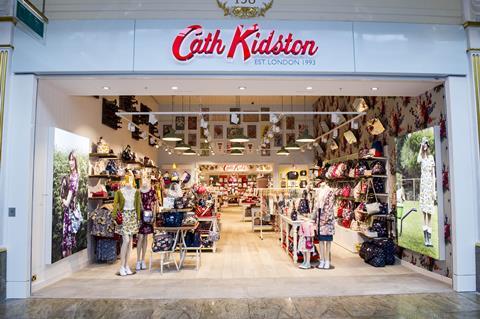 The vintage fashion and home retailer said it will initially concentrate on launching operations in Mexico and Chile.
However, Cath Kidston chief executive Kenny Wilson is eyeing expansion across the region and as far as Brazil.
The retailer, which recently launched a brand collaboration with Disney, is planning to enter the region with stand-alone stores and concessions following indications from online sales in Latin America that the brand has a market there.
Wilson said: "The Cath Kidston footprint keeps growing. We are opening our first stores in India this autumn and more stores are being opened in Japan and the Middle East."
Hiring
Cath Kidston has recruited Under Armour's head of international franchising Michael Engelhaupt to lead the venture. Engelhaupt, as Cath Kidston's head of Latin America, will work with potential franchise partners as he did at the American sports clothing group.
Engelhaupt said: "I have worked in retail my entire career and I have been based in Panama since 2008. Having someone on the ground with the relationships and contacts is so important to making entry into a new market a success."