Fashion retailer Cath Kidston will make its debut in India this autumn with three store openings as it continues its global expansion.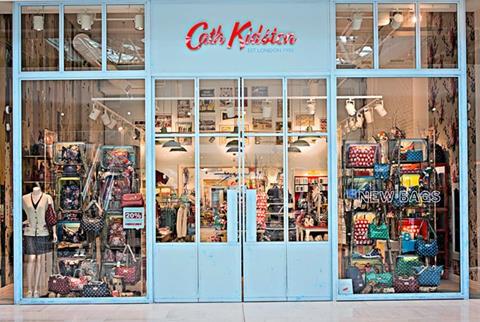 The brand, famous for its kitsch floral prints, will open stores in Ambience Mall Gurgaon and Select City Walk Saket in Delhi in the "early" autumn.
A third store in Mumbai will follow, at Grand Galleria, High Street Phoenix.
The stores will be franchises after Cath Kidston struck a deal with Planet Retail Holdings.
The retailer said it plans to open more stores in India "over the next few years".
It currently has 226 shops globally across 18 countries, including 68 stores in the UK.
Cath Kidston chief executive Kenny Wilson said: "India is one of the fastest growing markets in the world.
"We do a lot of homework before we enter a new market and we already know from the growing online sales that people in India like our products.
"From this, we think that India could potentially become a very successful and important market for us.
He added: "The success of the strategy to globalise the brand is working and the Cath Kidston footprint keeps growing with more stores being opened in Japan and the Middle East this year. "