Chairman Paul Mason steps down
He is being replaced by former chairman and chief executive of Gucci Group, William Flanz
Since Baring Asia's initial investment in 2014, number of Asian stores has increased from 91 to 133
Lifestyle retailer Cath Kidston has been sold to private equity firm Baring Asia, and Asian expansion is at the top of the agenda.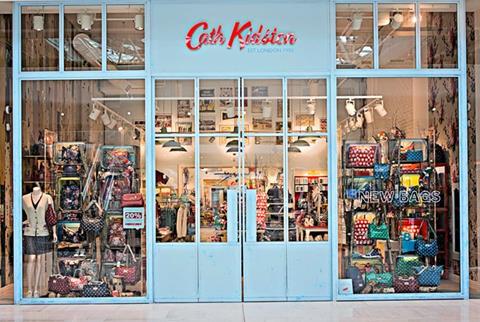 Baring, which has been a shareholder since 2014, has acquired US private equity company TA Associates' stake in the retailer, becoming the controlling majority shareholder.
The deal was for an undisclosed sum.
Asia has long been a strategic priority for Cath Kidston, and Baring's expertise was, and is, a prime attraction, the retailer said.
Cath Kidston sells its products in 15 Asian and Middle Eastern countries.
Just 30% of its 226 stores are located in the UK, and 133 are in Asia. It will open its first Indian branches this autumn in Delhi.
Chairman Paul Mason, who was formerly chief executive of Asda and Matalan, will step down after a six-year tenure at Cath Kidston.
He will be replaced by ex-Gucci group chairman and chief executive William Flanz, who has been a senior adviser to Baring Asia since 2003.
These are the second management changes in recent months: Cath Kidston herself stepped away from the retailer in June to pursue other interests.
Cath Kidston boss Kenny Wilson said: "We are entering a really exciting new stage under a single owner.
"When Baring first invested just over two years ago we said we wanted to find the right partner to help us manage the development of the brand in Asia and exploit its full potential, and Baring has been invaluable in helping us do this."