Fashion and lifestyle retailer Cath Kidston has appointed former Harrods managing director Marty Wikstrom to its board.
Wikstrom, who has more than 30 years' experience in the sector, has joined the group's board as a non-executive director.
Prior to her time at luxury department store Harrods, Wikstrom spent 19 years at US retailer Nordstrom.
She is also a board member of Fortnum & Mason, Johnstons of Elgin, The Rug Company and Farrow & Ball, as well as a founding partner of Atelier Fund, which specialises in the acquisition and development of luxury brands.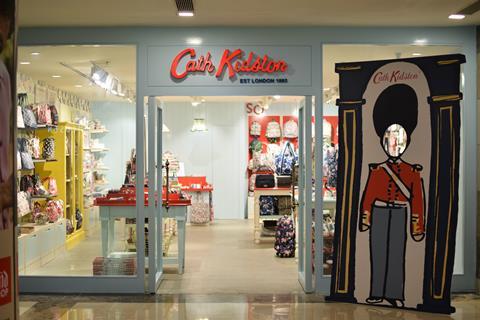 Wikstrom's appointment follows last month's aquisition of Cath Kidston by shareholder Baring Private Equity Asia. Baring became the group's controlling majority shareholder after it snapped up TA Associates' stake in the retailer for an undisclosed sum.
Cath Kidston's new chairman William Flanz – who replaced Paul Mason after the sale – said: "Marty has over 30 years' experience in global executive roles and has worked for some of the biggest names in the industry.
"Her knowledge and experience leading luxury and retail brands will be a valuable addition as we continue Cath Kidston's fast-paced global expansion."
Flanz said the retailer's plans to launch across Latin America "are well under way", and last week Cath Kidston opened its first store in India.
He said: "The business goes from strength to strength both at home in the UK and abroad."