Young fashion menswear retailer Blue Inc has bought 20 D2 stores out of administration saving in the region of 200 jobs on the high street.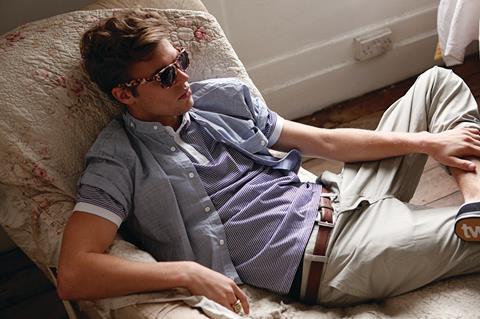 The young fashion business, which is backed by former M&S boss Sir Stuart Rose, reached a deal with BDO the administrator of the D2 chain last night.
D2, the business originally owned by Sir Tom Hunter, fell into administration on December 29 for the second time in two years, closing 19 stores.The retailer, which sold a mixture of branded and own brand denim and young fashion, had 76 stores in the UK and three shops in the Republic of Ireland.
Blue Inc, which received investment from Stuart Rose last year, will rebadge all stores to its own fascia.
Managing director of the fast-growing retailer Steven Cohen said: "The move gives us a strong presence in Scotland, where we've never been before. After another very positive year we are pleased to be continuing to grow market share in the young men's fashion market. This acquisition provides a great strategic opportunity."
The acquisition is the second major buy for Blue Inc in the past 12 months. The retailer bought 46 Officers Club out of administration in March, which it continues to trade under its original fascia. It is thought to be considering a floatation later this year.