Clothing brand Austin Reed is close to appointing Deloitte to work on a turnaround plan that could include closing some of its shops.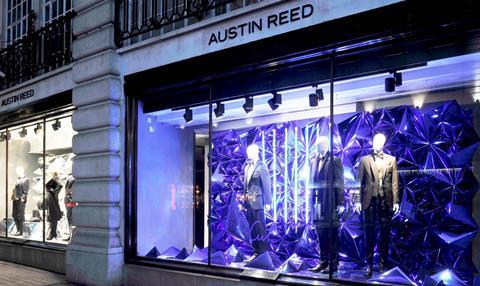 Austin Reed owner Darius Capital is in discussions with the auditor over a range of options that could include a company voluntary arrangement (CVA), although the retailer said it will wait until the end of the Christmas shopping period before making a final decision.
A CVA would enable the retailer to shutter some of its 260 stores and concessions in the UK.
According to Companies House filings, Austin Reed made a loss before tax of £1.29m on sales of £109m in the year to January 2014. Fashion retailers have struggled after an unseasonably warm autumn hit demand for winter ranges.
An Austin Reed spokeswoman said: "Austin Reed Group is currently working with Deloitte, who are assisting us with a strategic review designed to maximise the opportunities for our businesses.
"No decisions have yet been taken and we are currently clearly focused on the trading opportunities ahead of us during the important Christmas period and completing the work to relaunch our websites on a new platform early next year."
Deloitte declined to comment.