Asos is planning to recruit an extra 1,500 staff for its London headquarters and is expanding its office facilities.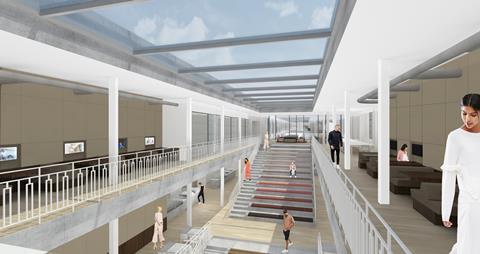 The fashion etailer, which currently employs 2,500 people at its Camden base, said it will look for new employees covering technology, marketing, content and retail.
Asos, which began life as As Seen on Screen 16 years ago, revealed it has also secured an extra 40,000 sq ft of space at its Camden headquarters to house the new recruits.
The etailer will spend £40m on renovating the space to create a "cutting-edge, tech-driven working environment for the future", it said.
Plans for Asos's base at Greater London House include workout facilities, a training academy, a library, cafés and eating areas and an auditorium.
Asos chief executive Nick Beighton said: "We are creating a workspace that fosters creativity, where they [staff] can enjoy what they do."
The etailer has faced allegations this year over its treatment of staff at its Barnsley warehouse. However, in a six-page rebuttal in October, Beighton said Asos had "nothing to hide".
In its last full-year, Asos reported a 37% jump in underlying pre-tax profits to £63.7m off the back of a 26% rise in sales to £1.4bn.