Asos has partnered with the British Paralympic Association (BPA) to design formal and ceremony wear for the Paralympics GB athletes at Rio 2016.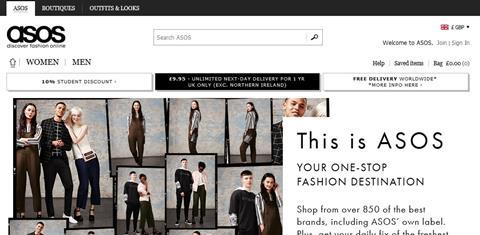 The etailer will design and create a capsule collection for the team to wear at the opening ceremony of the Rio 2016 Paralympic Games.
Asos and athletes including Will Bayley, Jordanne Whiley, Sam Ruddock and Lauren Steadman are in the process of sharing ideas and exchanging feedback on designs.
Asos said its design team will use their "expertise in celebrating individuality whilst designing for a range of body types to create the team's formalwear."
The fashion line will be worn by 250 to 300 selected athletes, plus support staff, on official Paralympics GB business, including team appearances at events such as the opening and closing ceremonies in Rio.
Asos boss Nick Robertson said: "We are proud to be the formalwear supplier for the Paralympics GB team. We are excited at the opportunity to showcase the very best of our design house by creating a fashionable moment for the team. At Asos we believe fashion is democratic and what better platform to celebrate than this?"
Tim Hollingsworth, chief executive of the BPA, added: "Working with Asos, we have an opportunity to take a fresh look at our approach to formalwear for Rio over the next 500 days, and develop fashionable, stylish designs unique to Paralympics GB."