Zalando boss Robert Gertz sensationally claimed that the fast fashion model is unsustainable in a greener future – is he right?
Zalando co-chief executive says industry needs to abandon fast fashion in 10 years
The equivalent of a truck-load of textiles is sent to landfill every second
New products and low prices are hard to marry with a sustainable outlook
Until recently, fast-fashion retailers such as Boohoo and Asos have been darlings of the stock market and stars of the pandemic, churning out everything from work-from-home joggers to freedom day party dresses to hordes of online shoppers.
The fast-fashion giants recorded booming sales and profits, acquiring competitors who fell into administration, and growing into new markets.
However, Zalando co-chief executive Robert Gertz maintained in a Financial Times interview last week that the global fashion industry needs to abandon the fast fashion model within the next 10 years in order to tackle climate change – because the model perpetuates a view that clothing is cheap and disposable, contributing to apparel retail's waste problem.
For its part, Zalando has been focusing on circular design and extending the lifespan of its products.
The German marketplace's private-label brand is geared towards sustainability, and it now gains 16% of its revenues from eco-friendly garments, with aims to increase that to 25% by 2023.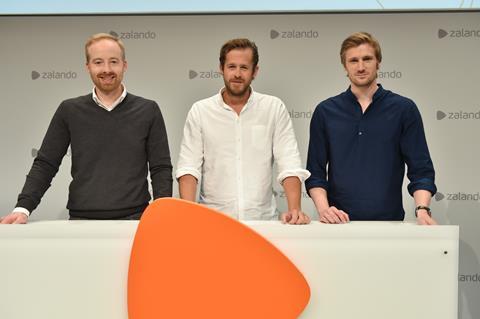 Zalando is also testing repair and resale services, allowing customers to send their garments to be fixed at local repair shops, or sell and swap unwanted goods online.
For now, the model is booming – Boohoo's latest results showed soaring sales for the six months to August 31, up 20% to £976m, while Asos' revenues rose 22% for the full year to the same date to £3.91bn – but Zalando hopes that it can influence the rest of the fashion industry to follow its lead and switch up its supply chain.
While adhering to ever-changing trends is in vogue for most consumers right now, a combination of factors including the impact on the environment, the growth of the second-hand market, increased government intervention, and the end of the seasonal fashion calendar may soon make the model redundant and unprofitable.
According to McKinsey, the fashion industry generates 4% of all carbon emissions globally, and the equivalent of one truck-load of textiles is sent to landfill every second.
Zalando data also shows that consumers are buying 60% more than they did 20 years ago and keeping garments for half as long - with 40% of people's wardrobes left untouched and unworn – a behaviour Gertz both hopes and predicts will change in the next decade as consumers begin to re-evaluate their wardrobes and environmental impacts.

Fast fashion has driven such behaviours – often using cheap labour and fabrics to mass-produce garments at low prices, low enough that some consumers view the garments as disposable and discard after one use or wear.
Boohoo head of responsible sourcing Andrew Reaney, however, believes that fashion can be both fast and sustainable.
"Fast fashion doesn't mean disposable fashion," he told Retail Week at the Boohoo's recent Leicester factory tour, where the retailer aimed to showcase its improved working practices and sustainability goals.
"It's about speed to market and reacting to trends - I think sometimes people tend to confuse that with disposable. We do not design clothes for consumers to wear once and throw it away."
Reaney cites the time and effort Boohoo's designers, buyers, and suppliers put in to create on-trend and staple pieces - it would be insulting if customers simply disposed of garments in the bin after one wear.
Boohoo has also begun using more sustainable fabrics in its supply chain and using scraps to create new products such as stuffing for throw cushions, but once these ideas become more common in the business will circular thinking disrupt the fast-fashion model in terms of the speed at which garments are produced?
New or second-hand?
Resale platform Depop also believes that shoppers will increasingly look to buy second-hand when they want to participate in new trends, especially as trend cycles are becoming shorter.
The peer-to-peer business has grown exponentially over the past few years - in 2020, £459m worth of items were sold on Depop, raking in revenues of £50m - and it was purchased by small business marketplace Etsy for £1.13bn earlier this year.
"Gen Z and millennials are adopting second-hand clothing two-and-a-half times faster than other age groups - and in the process, changing fashion consumption by redefining the way newness is understood and appreciated," a Depop spokesperson told Retail Week.
"This is a generation leading change at a global scale. They are increasingly influencing the consumption behaviours of older generations, and are rapidly gaining spending power.
"In order for fashion businesses to succeed with current and future consumers, they must believe in and serve the interests of these audiences. Fluidity, constant evolution and clear values are the means to be a futureproof brand."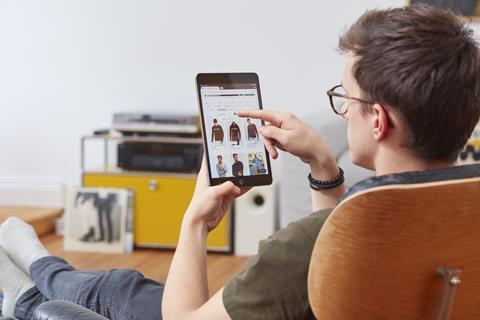 Fast fashion thrives on creating excitement by dropping thousands of new products based on the latest trends on-site each day.
If shoppers increasingly move away from the traditional definition of "new" to include second-hand, fast fashion may need to keep up with the trend.
Co-founder of outlet marketplace Otrium, which aims to ensure all clothing is worn by selling the excess inventory of more than 400 partner brands, Milan Daniels questions whether fast fashion will continue to be able to sell at such low prices if sustainability is factored in, therefore removing a key attraction for many customers.
Are fast fashion companies doing enough?
"The big discussion about sustainability in the fashion industry is multifaceted," he says.
"You need to bring sustainability efforts to every piece of the value chain, starting with fabrics - how you produce them, how do you transport it, how do you then put it into the hands of consumers who then put it through a lifecycle where it can be resold?
"In the fast fashion production cycle, you squeeze every single vertical - its difficult to marry that with a sustainable industry."
With more expensive resources and longer lead times linked with a more sustainable way of working, fast fashion's key tenets are brought into question.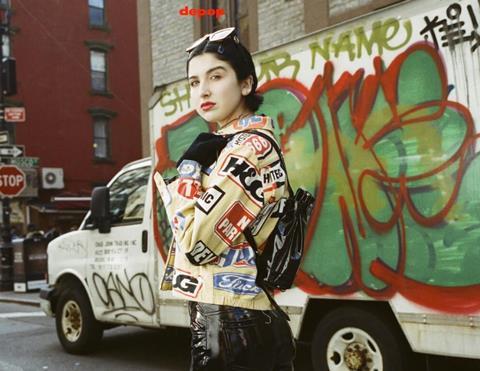 Daniels says fast fashion brands should do everything in their power to ensure every item they produce is worn - something that retailers are beginning to explore with their own resale websites.
According to Depop, extending the life of a piece of clothing by an extra nine months reduces its carbon, waste and water footprint by 20% to 30%.
While all agree that fast fashion should not be viewed as disposable, constant newness and low prices are hard to marry with a sustainable outlook.
The fast-fashion businesses may not be dead in 10 years, but the model will need an overhaul if it is going to keep up with consumer demands and its more sustainable competitors.