New Burberry boss Marco Gobbetti may be an unfamilar name to many in retail but he has spent years spearheading success at fashion houses.
Burberry revealed on Monday that Gobbetti will take over as chief executive from Christopher Bailey, arriving at the British label in 2017. Bailey will continue as chief creative officer and will take on the newly created role of president.
Gobbetti has spent the past eight years at French design house Céline, which has become synonymous with understated luxury under the watchful eye of designer Phoebe Philo, appointed in the same year.
Philo's work has been the catalyst for the 'normcore' plain dressing trend, which has become a style tidal wave, influencing every design house's aesthetic and has been eagerly adopted by retailers.
And underpinning that has been Gobbetti's financial and strategic management.
As Citi analyst Thomas Chauvet said in a note yesterday, "during his tenure at Céline the brand has enjoyed double-digit sales CAGR and significantly expanded EBIT margin".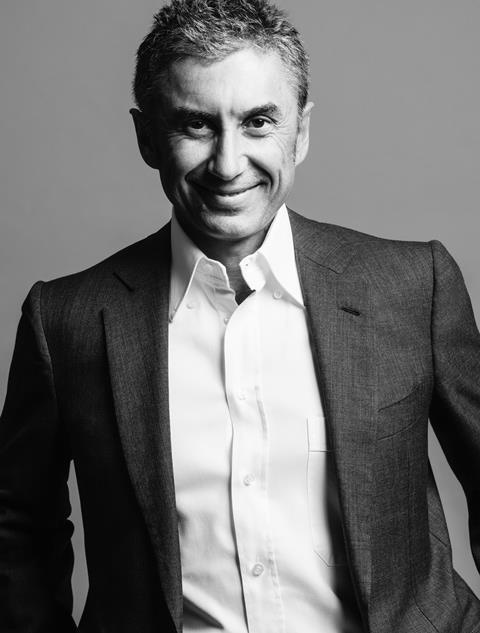 Burberry's woes
Those are not the kind of financial headlines Burberry has enjoyed since the departure of former chief executive Angela Ahrendts to Apple in 2014.
Together, Ahrendts and Bailey developed Burberry from a languishing heritage label sometimes known for inspiring knock-off checkered baseball caps, to a FTSE 100 powerhouse recognised for excellent commercial performance and agenda-setting design.
But, as Kantar Retail analyst Anusha Couttigane writes: "Bailey has been the victim of unfortunate timing, taking on a dual role just when the market was beginning to encounter resistance on several fronts."
Gobbetti's appointment will relieve Bailey of a tough role, and allow him to focus his energies on creative direction once again, something that shareholders have been agitating for.
Gobbetti's strengths
As Chauvet notes, Burberry will no doubt benefit from the "skillset brought by Mr Gobbetti from Céline – retail expertise, customer service focus, success in leather goods and sound partnership with a star designer".
That partnership with a star designer is particularly important. Burberry will hope that Gobbetti can take on Ahrendts' mantle, aping his success with Philo at Celine.
"Bailey and Philo have huge similarities," says headhunter Moira Benigson. "They are both very present and very visible and powerful from the creative side.
"What LVMH are very good at hiring general managers who are facilitators for creative leaders and great on the sales and business side – it's a brilliant combination."
Gobbetti's retail expertise is forged from years inside French luxury powerhouse LVMH as chief executive of its Céline brand for eight years and as chairman and chief executive of Givenchy - also part of the LVMH stable - for four years.
Before his time at LVMH, he was chief executive of Italian luxury brand Moschino from 1993, before which he was at two other Italian luxury brands: Bottega Veneta and Valextra.
He has a business background with degrees from US universities in business administration and international management.
That someone with Gobbetti's commercial experience has been appointed to one half of this dual role emphasises how hard Bailey's job has been since Ahrendts' departure.
Bailey said upon Gobbetti's appointment: "I know that we are going to enjoy a wonderfully collaborative partnership that makes me very excited for our future at Burberry."
If Bailey and Gobbetti can enjoy anything like their respective partnerships with Ahrendts and Philo, Burberry's fortunes should look a good deal brighter.