Victoria's Secret's cancellation of its formerly ratings-topping fashion show and plunging profits are the latest evidence that the brand is losing touch with contemporary consumers. Can it ever regain relevance?
Owner L Brands' chief finance officer, Stuart Burgdoerfer, revealed that the famous TV extravaganza would not go ahead this year as he unveiled dismal third-quarter results – the latest in a stream of disappointing updates that have led many to believe the power of Victoria's Secret is on the wane as a new generation of shoppers turns their back on a business they feel has little in common with them.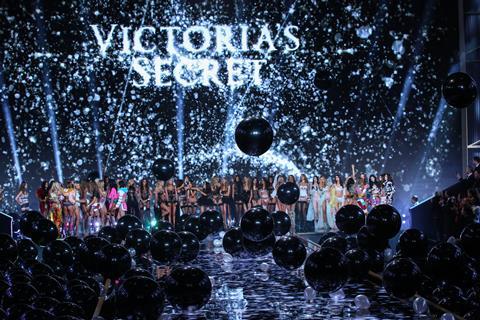 The show was once used as a marketing tool ahead of Christmas, but this year the lingerie brand will instead be "figuring out how to advance the positioning of the brand and best communicate that to customers" without the "remarkable marketing achievement" that it said the fashion show had been.
The show, featuring some of the most famous supermodels in the world, first aired in 1995 and in its heyday was watched by 20 million viewers.
But last year's spectacular provided a rude awakening for the lingerie brand as the event hit an all-time low of 3.2 million viewers. The product and presentation that had once wowed viewers were turning off consumers who regarded them as outdated.
The once idealised fashion show is struggling to resonate with consumers and the business' leaders seem to be out of touch with the zeitgeist. L Brands' most recent results proved that.
Victoria's Secret third-quarter losses widened to $252m (£196m) from $42.8m (£33.2m) in the same period the previous year and sales fell 3.5% to $2.68bn (£2bn), adding to the record of mostly declining comparable sales the brands has posted since 2016.
While other brands have attempted to branch out and be more inclusive, Victoria's Secret has continued to live in a world reminiscent of the 1980s or 1990s.
While debates about identity and gender gained traction, in a 2018 interview L Brands chief marketing officer Ed Razek showed himself to be out of tune with changing times when he maintained that trans models should not be used in the fashion show "because the show is a fantasy".
A backlash followed, including a statement from Victoria's Secret show 2018 headline performer Halsey; the pop star slammed the brand for its lack of inclusivity.
To make matters worse, the singer then went on to perform at Rihanna's Savage X Fenty fashion show this year – brands regarded as epitomising far more modern values than Victoria's Secret.

Communication breakdown
This wasn't the first time the brand had come under fire for not being inclusive.
In 2014, three British women started a petition to get the retailer's 'Perfect Body' advert – featuring a group of supermodels in underwear – removed. The ad was retracted but no apology was made.
Plus-size models and women of colour are rarely used in Victoria's Secret advertising and fashion shows – unlike Savage X Fenty, whose fashion show this year used women of all shapes and sizes, including some with disabilities, women of colour and trans women.
It is a stark contrast that epitomises Victoria's Secret's problems. GlobalData analyst Chloe Collins says more customers have been demanding inclusivity over the last few years.
"The fashion show was a very important part of the brand and building of this business and a remarkable marketing achievement"

Stuart Burgdoerfer, Victoria's Secret
"A few years ago, people would watch [the fashion show] and say '[the models] look amazing, I wish I looked like them'. Nowadays, people think that's a really unrealistic body image and it's unachievable and would actually make people feel worse when they watch it," she says.
But rather than seeing a great opportunity to show how 'woke' it is and tackling perceptions head-on, it seems to think it can overcome its challenges through changes to marketing.
Burgdoerfer said: "The fashion show was a very important part of the brand and building of this business and a remarkable marketing achievement. With that said, we're figuring out how to advance the positioning of the brand and best communicate that to customers.
"We will be communicating to customers but nothing to the magnitude of the fashion show, but we will be [using] lots of vehicles including social media and more current platforms."
However, Collins says to stay relevant the retailer needs to address not just its marketing campaigns, but its use of stereotypical models and ranges sold.
"They can put plus-size models in their campaigns and messages of body positivity," she says.
"They could expand their ranges. It's lingerie, so it has to be very well-fitting, but they could really show that they know women's bodies and realistic bodies."
Collins suggests Victoria's Secret could take a leaf out of Nike's book and use plus-size mannequins in its stores.
A dangerous trap
Research company Forrester's vice-president and research director Brigitte Majewski says it was right to cut the fashion show but warns "the cancellation reveals a curious vacuum where brand-building should be".
"Instead of specifying how Victoria's Secret would 'evolve' its marketing in terms of its brand, the entire earnings call was dedicated to the blocking and tackling of commerce," she says.
"Retail execution is paramount, especially for a brand facing the crucial holiday selling season. But when it came to sharing how Victoria's Secret evaluated the show's contribution, Burgdoerfer admitted that historically Victoria's Secret looked at short-term sales gains post-show. No mention of brand equity or consideration."
She adds: "Maybe that's just the chief finance officer talking, or maybe it's Victoria's Secret falling into the dangerous trap of prioritising short-term gains over long-term goals.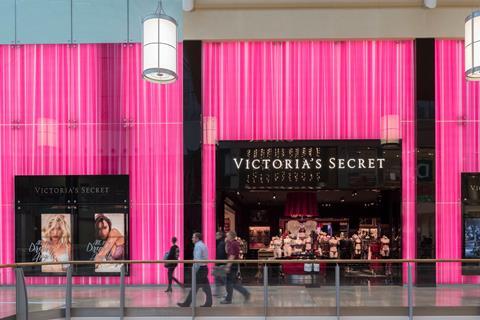 "We are left to wonder if and how Victoria's Secret was measuring brand metrics and building brand value at all."
Even after partnering on a wholesale basis with more relevant lingerie brands such as Bluebella and For Love & Lemons that use a more diverse mix of models, there is more to do to avoid such initiatives seeming tokenistic.
When the partnership with Bluebella launched in October, it was the first time a plus-size model had featured in one of its window displays, causing queues around the block.
Such a reaction should be a signal to Victoria's Secret about what resonates with its customers and what it should be focusing on.
It had a great opportunity to get in line with its customers' values and change its fashion show this year but instead strutted away from the idea and is now concentrating on other forms of marketing to reach its dwindling customer base.
"It's ironic that a brand so 'intimate' with women could stray so far from understanding them"

Brigitte Majewski, Forrester
But Collins thinks this is the right thing to do. Having such an iconic show and being known for one thing – supermodels in angel wings – she says unless they were pioneers for inclusivity and made changes years ago, deciding to change things now would not be well received.
"It would look like they were doing it because of the backlash and not because the brand believed in that," Collins says. Instead, Victoria's Secret needs to act in other ways.
Majewski adds: "It's ironic that a brand so 'intimate' with women, one that single-handedly revitalised the women's undergarments category, could stray so far from understanding them."
She highlights a tweet from America's biggest magazine, People – with a readership of 46.6 million – which also voiced its shock at the decision.
The magazine tweeted: "Victoria's Secret would rather cancel their annual strut instead of including real women with normal bodies. The very women who buy their products and keep them in business. Anything above size 4 is a sloth."
Majewski says: "The road back to relevance and resonance is not easy for any legacy brand. Ask Gillette. Or Revlon. Brands in a rut like Victoria's Secret can adopt a customer-obsessed mindset through customer ethnography, empathetic problem-solving and agile methods."
The struggle for relevance
However, Collins says it has an opportunity to build appeal to younger customers as it expands ranges outside of the original underwear offerings.
"I think they've been introducing more athleisure and clothing categories rather than just lingerie so they've been adapting to that," she says.
"Those things will help them, but I think they will struggle to ever get back to what they were."
While products in the teenage-focused Pink range registered "strong growth" in the third quarter, due to lower-priced, entry-level prices and increased discounting, sales still declined mid-single digits.
Even Victoria's Secret's teenage customers' eyes are being turned by the more relevant brands such as Aerie by American Eagle, which started using non-airbrushed models some years ago, and3w has notched up almost five years' of double-digit growth.
Victoria's Secret needs to wake up to an increasingly woke customer, or risk sleepwalking into disaster.