When Primark reported its third-quarter results yesterday an impressive rise in sales distracted from a potentially bigger story.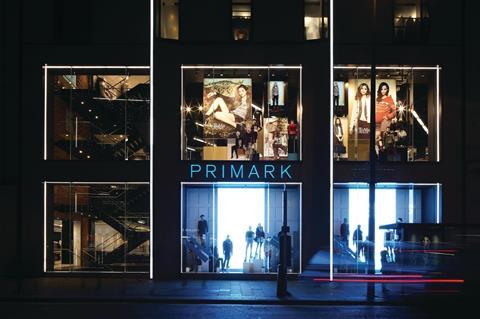 Chief among those was that its like-for-likes – unreported – are negative. This is compared to a 7% rise in Primark's total group sales, helped by the opening of new stores.
When speaking to Retail Week, finance boss John Bason refused to give any indication of just how negative the like-for-like figure was, but said it was "not by a lot".
But more on that later. Another interesting revelation was that 50% of Primark's sales now come from outside the UK.
"The growth in the UK is now slower but the growth in the Euro area is very, very strong," said Bason.
"We have some markets performing very well and we have some very excited customers, especially in France and in our new store in Arese [near Milan]."
Generating income in Euros and then converting it to a weaker pound will benefit Primark, as will any exchange from US dollars.
Negative like-for-likes
But back to those negative like-for-likes and Morgan Stanley analyst Geoff Ruddell pointed out in a note that Primark "has gone from strongly outperforming to significantly underperforming the UK market".
As it stands, the retailer is on course to post its first negative full-year like-for-likes in 15 years.
Primark rode the wave of the last downturn in 2008. And it is easy to assume that another recession, which could be on the horizon thanks to Brexit, would benefit the retailer.
Bason said yesterday that it was too early to read the post-Brexit situation but did say that he had seen the business do well through good and bad economic cycles.
He added: "I'm not going to predict how it's going to be. But Primark is a business you want at these sorts of times."
Value for money is now key driver
Undoubtedly he is right on one level: Primark is the cheapest retailer on the high street and a possible tightening of purse strings puts it in a good position.
But consumers have moved on from price being the key differentiator.
"We know from our consumer data that price was a much more important driver in downturn," says Verdict analyst Honor Strachan. "Over the last two years we have seen the focus on price decline. Value for money is top driver of spend this year.
"It is hard to say how much that might change in another downturn. But I don't think it will go away. Competitive pricing will be important but consumers won't ditch quality for price. I think we have become more careful and considered shoppers."
Primark's pricing will stand it in good stead in any coming recession, but it must not bank on it to win customer spend.