When Beyoncé and Sir Philip Green tap into a trend it's clear there's money to be made. The pair's foray into activewear is no exception.
The Parkwood Topshop Athletic range, which launches online and in Topshop stores in April, emphasises just how mainstream – and lucrative – activewear has become.
It's tempting to pronounce athleisure a fad, the green juice-drinking love child of Instagram #fitspo work-out posts and the new generation of sporty supermodels such as Karlie Kloss and Gigi Hadid.
But the sector has generated growth of 42% in the last seven years and is now worth $270bn (£194bn) globally, according to Morgan Stanley.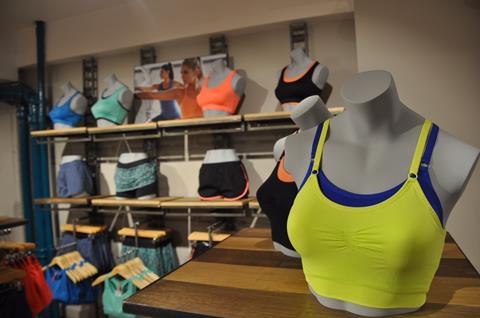 Retailers entering the market are banking on that growth continuing. Morgan Stanley believes it will, predicting that the sector could grow another 30% by 2020. While much of that, the bank forecasts, will be focused on Asia and the US, the European market is also poised to grow 5% over that time.
New entrants
Market entrants without Beyoncé's marketing power behind them include Mountain Warehouse spin-off Zakti, which launched two London stores last year, and Lorna Jane. The latter, an Australian brand, opened its first store in the UK this month, in London's Covent Garden.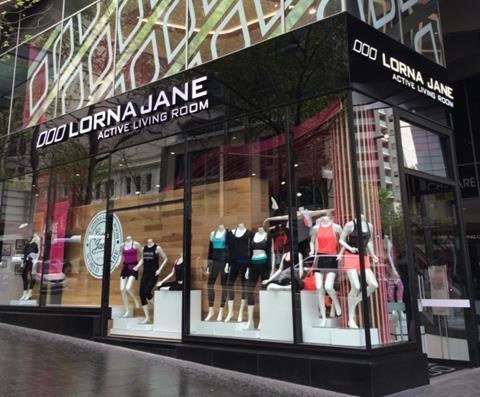 "Having successfully launched the brand in the US, the UK is a natural progression," says Johanna Waagfjörd, managing director of Active Living, which licenses the Lorna Jane brand in the UK. "The British market for active lifestyle apparel has become increasingly buoyant over the past two years and it's important that Lorna Jane makes its mark while the sector is still in ascendance."
As a result of athleisure's combination of performance and aesthetic, retailers not traditionally associated with sport are getting in on the act.
Ted Baker, known for its formalwear, launched its 'Fit to a T' range last November, combining hi-tech performance fabrics with its trademark floral patterns, while value players such as H&M and Primark have also cashed in on the trend.
"On the streets it's becoming increasingly common to see women of all ages wearing a mix of fashion outwear over a pair of cool work-out leggings and trainers as the boundaries between exercise and loungewear become increasingly blurred," explains Waagfjörd.
"It's stylish, comfortable and easy to care for – perfect for increasingly busy lifestyles."
Sports retailers
Specialist sports retailers are benefitting from the trend, although affordable activewear ranges at retailers such as Asos, H&M and Primark are keeping them on their toes.
Sweaty Betty is one of the biggest success stories of the athleisure market: founded in 1998 with a single Notting Hill boutique, it now has 38 standalone stores and four concessions. The retailer is currently focusing on growing its US footprint but has set itself a target of 50 to 60 UK stores.
Its American equivalent, LuluLemon made its mark on the UK market in April 2014, opening a flagship in London's Covent Garden. Since then it has achieved rapid growth, capitalising on the rise of athleisure by opening five further stores, four of which are in London and one of which is in Edinburgh.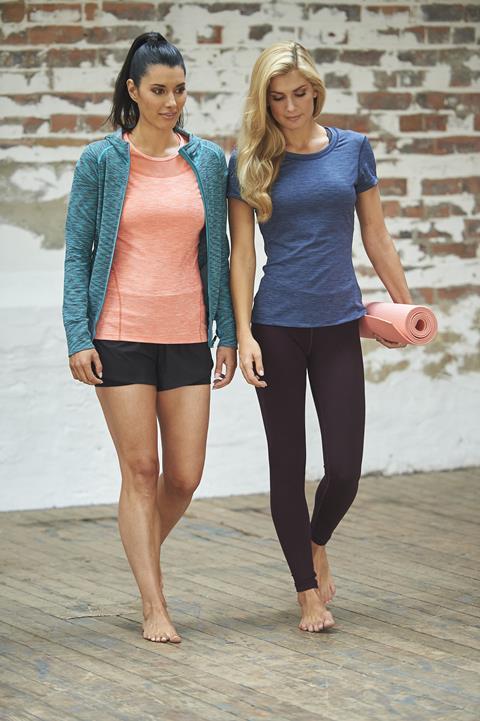 Mountain Warehouse's launch of Zakti at the end of 2015 also demonstrates the category's strength. It aims to compete directly with the likes of Lululemon and Sweaty Betty, but at a much lower price point.
"It's been part of our strategy over the past few years to reduce Mountain Warehouse's dependence on wet weather gear and weather-proof the business," says boss Mark Neale. "We started doing activewear for both women and men four years ago.
"As the athleisure market has developed and we saw what our competitors were doing we realised we had the opportunity to do it as a standalone."
While the retailer currently has two branches, in London's Angel and Chiswick, the footprint of the store will be very different to Mountain Warehouse's.
Growth will be focused on London and the Southeast, targeting a younger, more urban customer than the middle-aged shoppers that Mountain Warehouse stores in market towns and national parks attract.
Neale points to North America when gauging the potential of the activewear trend. "The UK is significantly behind North America," he says. "UK consumers haven't bought into it yet. It will definitely grow."

That's certainly what Sir Philip Green and Beyoncé are banking on. And they're not a pair you'd want to bet against.