Alteri Investors has appointed retail veteran David Riddiford as executive chairman of footwear chains Jones Bootmaker and Brantano.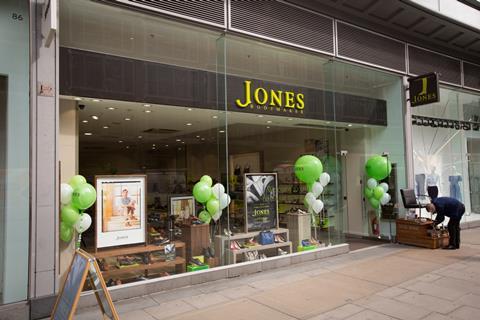 Riddiford, a former boss of Irish department store Arnotts, has been installed to carry out a review of the business.
Current chief executive David Short will step down next month after leading a restructuring of the business. Retail Week understands that Alteri has not decided whether to replace him.
"Riddiford has an excellent track record of leading retail businesses to growth"

Alteri chief executive Gavin George
It comes a year after both brands were acquired by Alteri for £12m from Dutch firm Macintosh.
Short has spent three years jointly running Jones Bootmaker and Brantano. Prior to that he spent five years as Brantano's managing director. He does not have another role lined up, Retail Week understands.
Short said: "After eight years as chief executive, the time feels right, both for myself and the business, to move on to a new challenge."
The footwear chains have struggled in recent times. Brantano's family value offer has faced competition from the grocers' entry into children's footwear, while Jones's upper-to-mid-market proposition has been squeezed by the likes of Next and Marks & Spencer upping their footwear offer.
Out of the ashes
Brantano collapsed in January, but Alteri bought most of the business out of administration.
Alteri said Short will stay with the business until next month to "ensure a smooth handover and to provide additional support".
Riddiford was most recently boss of Danish jewellery company Trollbeads and held positions at Selfridges and Harvey Nicholls in his early career.
Alteri chief executive Gavin George said Riddiford has "an excellent track record of leading retail businesses to growth".
He added: "We are confident that under his guidance, Jones Bootmaker and Brantano will be able to re-establish their status in the UK market, and potentially overseas."
Alteri has also this year hired former Dunelm executive Ben Harness to the newly-created role of director of multi-channel and ex-New Look IT boss Neil Holden as head of IT.
Jones operates 106 stores and 11 concessions, while Brantano has 80 stores and 53 concessions.