16 May 2019, National Maritime Museum, Amsterdam, Netherlands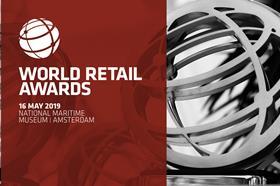 Website: https://www.worldretailawards.com
Launched in 2007, the World Retail Awards have been recognising the very best retailers and retail initiatives across a range of categories for 11 years.
Winning an Award aligns your business with the world's most visionary, influential retailers (and past winners) including Tommy Hilfiger, Sephora, Tendam, Missguided, Arcelik and The Body Shop.
The categories offer an opportunity for your success and achievements to be recognised as the best in the global retail industry.
Venue
National Maritime Museum, Amsterdam, Netherlands