The red-carpet season is upon us and HMV is on a push to capture some of the movie buzz with the launch of its first cinema advertising campaign in five years.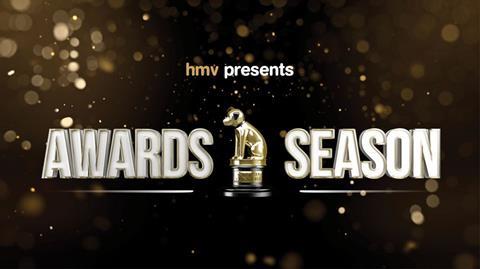 The advert, unveiled in cinemas last week, is a glitzy, nostalgic mix of some big Oscar-winners past and present and plays on one of the retailer's key strengths well - its vast DVD and Blu-ray back catalogue.
Titanic, Gladiator, Black Swan and Gone With The Wind all feature, to a backdrop of Aerosmith's Dream On and a voice-over tempting viewers to "celebrate awards season in stunning high-definition Blu-ray or DVD at HMV".
Even the HMV dog, Nipper, has had a makeover. He's seen clad in gold and perched on a golden plinth, the kind usually reserved for Oscar himself.
The campaign, which also includes in-store activity, is a straightforward take on a familiar idiom but it captures the movie spirit well, says Retail-Remedy director and lead consultant Phil Dorrell.
"It's good, old-fashioned integrated marketing," he says. "There will be a lot of talk about the Oscars over the next few weeks, this is bang on the money in a timely way."
He says by associating itself so strongly with movies, HMV will be front of mind for shoppers inspired to buy DVDs over the awards season.
The campaign comes after a tough time for HMV, which was rescued out of administration by Hilco last April. But judging by this ad, the high street stalwart is determined to be a star of the screen once more.