The music industry has agreed to release albums and singles across the globe at the same time in a bid to increase sales by cutting out piracy.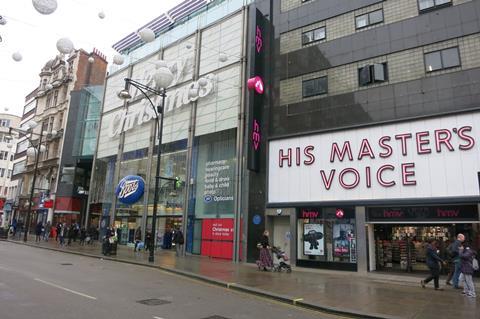 From summer this year, retailers will sign up to a universal release day, with new albums and singles to be released internationally at 12.01am local time on Fridays.
HMV chairman Paul McGowan said: "We welcome the industry's decision to introduce a global street date that will see all countries issuing new releases on a Friday.
"Not only do we believe this will help cut down on global piracy, but it should benefit the HMV business by allowing music fans to pick up the latest releases in the most convenient shopping hours."
At present, release days vary by country, meaning some music fans can access new releases before others. As well as erasing this frustration, the move will benefit artists wanting to promote new music on social media, and reignite the excitement around releasing new music.
The move to an aligned global release day will also reduce the risk of digital music piracy.
A spokesperson for the International Federation of the Phonographic Industry (IFPI) said: "Narrowing the release window removes a potential cause of consumer frustration due to lack of access to legal channels.
"When a switch to a global release day narrows the window from 118 hours to less than 16 hours, consumers previously using pirate sources to access content already released in another country may switch to legitimate purchasing channels and new release piracy will reduce."
Villat Lise-Olivia, director of marketing for French supermarket E. Leclerc, said: "In terms of music retailers, we hope it means they'll be able to put their newest stock on the shelves before the busiest period in terms of footfall and therefore drive more sales.
"There is scope for an industry-wide 'New Music Fridays' campaign and this is one of the areas that needs to be implemented before the project goes live in the summer."