Asda has marketed Black Friday in the UK for the first time as it aims to entice shoppers with low price deals for electricals in store tomorrow.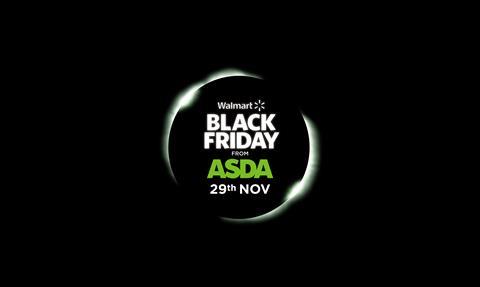 The grocer launched a TV ad, its first ever to feature the branding of its parent Walmart, trailing the products it will offer deals on tomorrow, without featuring the prices.
Asda sourced its products directly from Walmart shrouded in black plastic to hide the cut price deals from its store staff until Friday. It will also devote all of its aisle ends to marketing Black Friday deals.
Last year, 22 million shoppers visited Walmart on Black Friday to hunt down deals on the Friday after Thanksgiving.
Asda chief merchandising officer Andrew Moore told Retail Week: "Black Friday will pretty much takeover the store.
"When you walk in it will be clear something exciting is happening. We are making British retail history."
Asda will be offering deals on a raft of electricals including LG 42" Plasma TVs and the Cyclone Explorer 7" Tablet.
Kantar Retail insights director Bryan Roberts said: "Asda's launch of Black Friday in the UK might well see the day become a pivotal moment in the British retail calendar, as it is in the USA. The launch of massive deals in-store should guarantee a sizeable uptick in sales for the retailer, with millions of bargain-hungry shoppers likely to descend on Asda keen to snap up the great deals on offer.
"Although it might take several years to really gain momentum, as it did for Halloween to become a major retail event in the UK, Asda's Black Friday innovation is likely to see the day join Cyber Monday as a significant high point in fourth-quarter trading."
Black Friday dawns as festive spending begins
1

2

3

Currently reading

Video: Asda teases shoppers with Black Friday TV advert