RadioShack has filed for bankruptcy protection in the US, with wireless company Sprint poised to set up shop within many of its stores.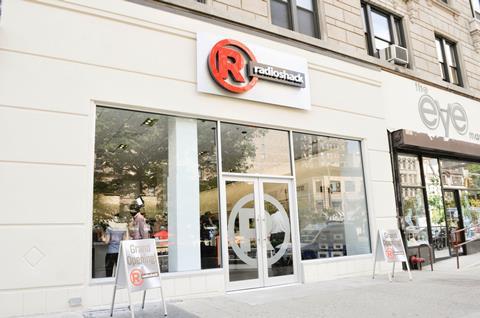 The electronics retailer has around 4,000 stores in the US and it is likely to sell up to 2,400 stores to its shareholder Standard General.
Standard General affiliate General Wireless is expected to acquire between 1,500 and 2,400 of its stores, and Sprint has agreed to operate 1,750 of the acquired stores. Sprint would occupy about one third of each of those stores.
RadioShack's chief executive officer Joe Magnacca, said: "These steps are the culmination of a thorough process intended to drive maximum value for our stakeholders."
Subject to court approval, Sprint is to establish a shop-in-shop concept. It will sell mobile devices and telecoms plans and the stores will be co-branded with Sprint saying it will be the primary brand on the storefront.
If the deal goes ahead Sprint's footprint will more than double from the 1,100 shops it currently owns.
"We've proven that our products and new offers drive traffic to stores, and this agreement would allow Sprint to grow branded distribution quickly and cost-effectively in prime locations," said Sprint chief executive Marcelo Claure. "Sprint and RadioShack expect to benefit from operational efficiencies and by cross-marketing to each other's customers."
RadioShack had a difficult 2014, losing more than 60% of its stock valuation and had a substantial decline in revenue, it has reported of net losses over the past few years.
Earlier this week, rumours circulated that Amazon was in talks to acquire some RadioShack stores. It is unclear whether the technology giant may still have the opportunity to purchase any remaining assets from the company.