Dixons Carphone is to acquire TV and telecoms switching platform Simplifydigital as it aims to build a "significant services business".
The electricals retailer said Simplifydigital is the "UK's largest and fastest growing multichannel switching platform" that offers consumers price comparison and switching services for broadband, digital TV and fixed line telephone contracts.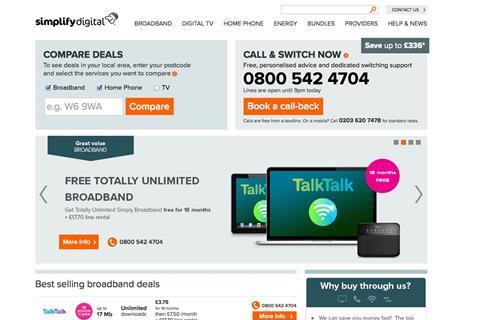 Dixons Carphone chief executive Seb James said: "Bringing Simplifydigital into the Dixons Carphone family will further solidify our position as the best place for customers to receive independent advice across all their technology, connectivity, media content and service needs."
The deal is expected to compete at the end of March.
James added: "Our job is to help customers make great choices for both hardware and connectivity whether this be on the move or at home.
"People want great deals – and help in choosing and switching between a bewildering array of offers – and the combination of Simplifydigital and the unique reach we have through our shops and digital channels will make us the obvious place to go."
He said the deal "positions us well to take advantage of emerging trends in the market, such as quadplay. It is also an important part of our wider plan of building a significant services business, where Dixons Carphone becomes the trusted partner in our customers' homes for responsive, accessible, expert and affordable technology support".
The acquisition also includes the Voltz energy switching tool, "a hugely innovative and exciting app-based technology", according to James.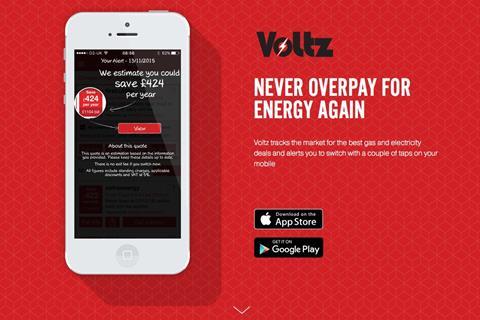 Voltz tracks the market for the best energy deals and allows customers to switch energy providers directly on their mobile at the tap of a single button, added James.
Simplifydigital founder and chief executive Charlie Ponsonby said: "We have grown rapidly to become the UK's largest TV, broadband and home phone switching service. In doing so we followed a path originally blazed by Carphone Warehouse – so I can't think of a business better suited to help take Simplifydigital to the next level than Dixons Carphone."
Simplifydigital compares over 4,500 broadband, home phone and digital TV packages and offers using an Ofom-accredited price comparison calculator.
It featured in the 2013, 2014 and 2015 Sunday Times Tech Track 100 and the 2013, 2014 and 2015 Deloitte UK Fast 50 and European Fast 500.