Ao.com today revealed a 6.5% rise in first-quarter sales and said July trading has been buoyed by the housing market. Here's what the analysts say.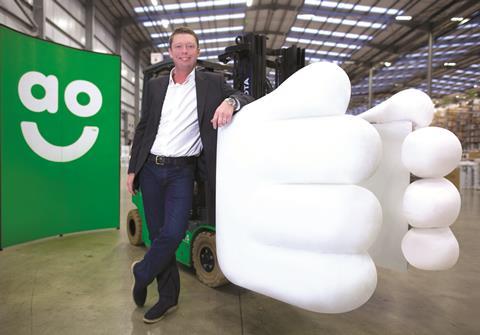 "Overall, while there must remain some downside risk to forecasts given the competitive nature of the market, this update is better than the market appears to have feared and, after a weak run in the shares, we retain our positive stance."
Andrew Wade, Numis
-
"As expected, the UK market remained challenging into quarter one. Whilst trading in July has started strongly, we nudge down our UK top-line forecasts to reflect the first-quarter result.
"We expect this to be largely offset by operating efficiencies and thus leave our UK EBIT and group profit before tax forecasts materially unchanged in absolute terms.
"We believe Ao has a significant opportunity to expand further into Continental Europe. However, growth in the UK has slowed and in our view there is now a greater level of uncertainty regarding the medium-term growth rate in the group's key market."
Georgina Johanan, JP Morgan
-
"Despite the further/ominous 6% slump in the share price to only around 120p yesterday, it seems to have avoided a profit warning. Although the statement 'we continue to expect the business model to deliver as expected for the full year' is not completely clear.
"On an analyst's conference call chief executive John Roberts did confess that it was the resurgence of Dixons Carphone and their very aggressive marketing that he was referring to in the comment about 'a period of particularly intense competitive activity in the market'."
Nick Bubb, independent analyst