Ao.com founder and chief executive John Roberts believes his bricks-and-mortar rivals have woken up to the threat his company poses to them.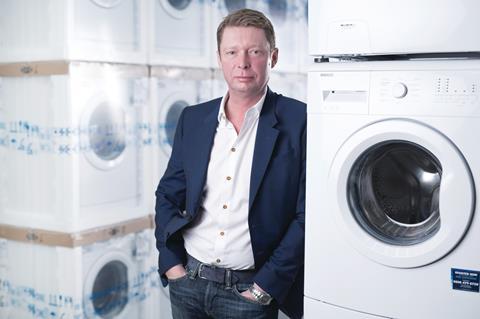 Roberts has previously been critical of the bricks-and-mortar model used by Dixons Carphone, but has now conceded that his multichannel rivals have raised their game when it comes to online retail.
He said: "Bricks-based retailers have woken up to the threat that was posed to them through the acceleration of the migration to online and they are being more challenging."
Roberts made the comments the day before Dixons Carphone is due to update the market on its fourth quarter trading.
Analysts are forecasting Dixons Carphone will reveal it has outperformed in a slowing electricals market.
Roberts added Ao.com's trading is in line with expectations and claims bricks-and-mortar rivals improving their online offer has not impacted on Ao.com's growth.
He cites the fact that Ao.com's sales in the UK have grown by 32.9% for the year ending March 31 as evidence that its growth has been unharmed.
During the same period Ao.com posted a pre-tax loss of £2.9m as the electricals etailer was hit by start-up costs in Germany.
Roberts is bullish about Ao.com's long term strategy following its flotation despite a recent profit warning and posting a full year loss.
He said: "We have executed the first year of the [post IPO] strategy and there is nothing we have seen that has given us any cause for concern.
"In fact it is the opposite, we are more excited about the long term plan that we set out at IPO".