Amazon has vowed to repeat Prime Day after reporting sales were 18% up on last year's Black Friday with 398 items ordered per second globally.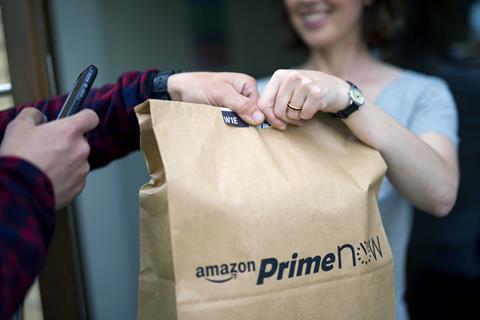 Sales up 18% on last year's Black Friday
Orders rise 266% on same normal trading last year
Strong numbers despite criticism from some customers on Twitter
The etailer revealed that orders increased 266% over the same normal trading day last year as a total of 34.4m items were ordered worldwide by its Prime customers on Wednesday.
Amazon Prime's vice president Greg Greeley described the day as a "huge success".
He added: "Going into this, we weren't sure whether Prime Day would be a one-time thing or if it would become an annual event. After yesterday's results, we'll definitely be doing this again."
Christopher North, Managing Director at Amazon UK, added: "The response to Prime Day has surpassed all of our expectations."
However some Twitter users voiced their disappointment at the range of items on offer during the day.
Dixons Carphone and Argos also ran rival sales on the same day as Prime Day.
Top 10 UK Prime Day bestsellers
1. Amazon Fire TV Stick — fastest selling Amazon device deal ever in the UK
2. Kindle, 6" Glare-Free Touchscreen Display, Wifi
3. Fire HD 7, 7" HD Display, Wifi, 8 GB
4. Lenovo FLEX 10 10.1-Inch Multimode Touchscreen Notebook
5. Pimm's The Original Number 1 Cup 70 cl
6. Lucy Bee Extra Virgin Raw Organic Coconut Oil 500ml
7. Fire HD 7, 7" HD Display, Wifi, 16 GB
8. The Second Best Exotic Marigold Hotel DVD
9. Sugru Mouldable Glue - Classic Multi-Colour (Pack of 8)
10. Kingsman: The Secret Service DVD