Click-and-collect delivery service Doddle has launched a new fulfilment initiative that it claims is the "simplest" way to send items in the UK.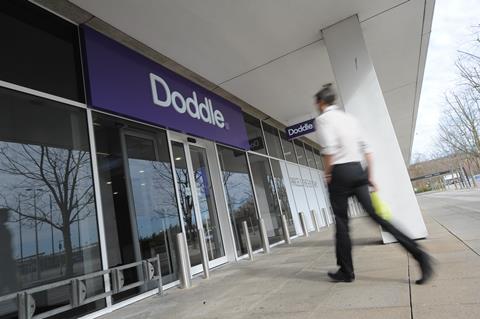 The firm has unveiled its new "snap and send" parcel service called Doddle Runner. It allows users of the smartphone app to take a picture of up to five items they want to send, before a runner personally collects the parcels from them.
Doddle said the "specially trained runners" will pick up the items within an hour of the order being placed and take them to a Doddle store to be wrapped, posted and delivered overnight, reaching their destination the next morning.
The app features a handy list of retailers allowing customers to easily return any unwanted products they have previously purchased online.
No more queuing
Doddle, which has initially launched the service in London's EC1-EC4 postcodes, claims the service "negates the need to ever queue to send a parcel again". It will be rolled out to the rest of the capital "within the coming months".
It costs £5 for a Doddle runner to collect your parcel, plus an extra charge for next-day delivery, which varies depending on the quantity, size and weight of your parcels. Runners can handle up to five parcels weighing up to 16kg each, with longest combined dimensions of 150cm.
Doddle chief executive Tim Robinson said: "We've all had those moments when we realise we need to get a parcel to someone for the next day, but we're short on time to send it, or we're running out of time to return something bought online that we don't want.
"Doddle Runner solves this problem by coming to you and getting your parcels to where they need to be. We'll do the running around so you don't have to. In designing Doddle Runner we wanted to create a service that we would like to use as customers, no hassle and no worries."