Retail Week's annual Discovery report celebrates the start-ups powering retail innovation at a time when it is needed most and features cutting-edge solutions helping Tesco, Nespresso, AO.com, Marks & Spencer and more
Most retailers know they need to work with tech start-ups to give them a competitive edge – it is understanding which firms are going to truly add value that is the challenge.
Retail Week's annual Discovery report, published today, tells retailers all they need to know.
Profiling the top 40 retail tech start-ups operating globally, the report highlights the effective retailer-start-up partnerships helping businesses to rebuild after the Covid crisis and come back stronger.
Featuring solutions from supply chain and store innovations to personalisation, AI, data and marketing mastery, the report looks at how retailers have benefited from adapting their businesses – and their thinking – to lean into a whole new set of disruptions, trends and challenges.
The start-ups operate across all parts of the world, from Europe and the US to Singapore and Israel, and have worked with more than 30 retailers and brands including Tesco, Marks & Spencer, Nespresso, Asos, Carrefour, Samsung, Depop, AO.com and John Lewis.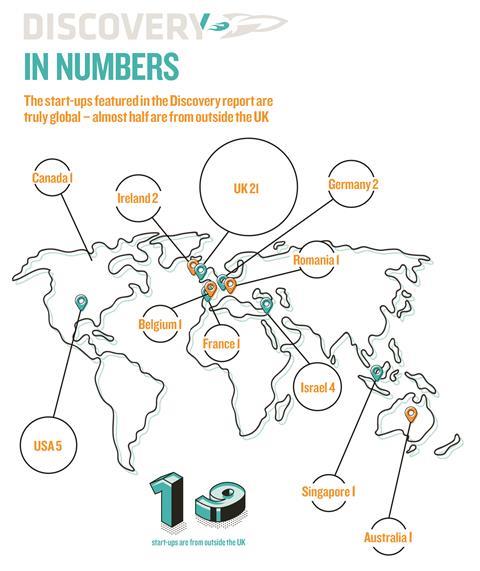 Judged by a panel of retail and start-up experts, the Discovery start-ups all started trading on, or after, January 1, 2014, and have supported retailers and brands through either a pilot or full scale solution.
Unlocking ROI: The business case for working with start-ups
This year, Discovery, which launched in 2020, places emphasis on the return on investment and benefits achieved from retailers working with start-ups – particularly as the landscape becomes more competitive and crowded.
Case studies that demonstrate the business case for working with start-ups include ParcelLab, the final-mile fulfilment service, which helps Lidl provide automated personalised shipping messages, resulting in 85% of Lidl customers returning to its website.
FMCG supplier Henkel has worked with in-store marketing robot start-up Tokinomo to deliver a campaign for its laundry detergent brand in 20 Auchan stores across France, resulting in a sales uplift of 159%.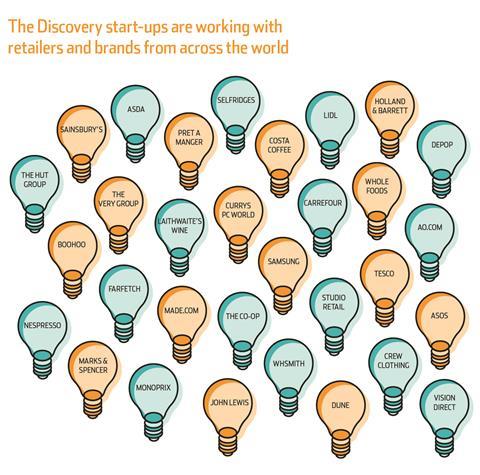 For Samsung, it has benefited from a 20% increase in basket revenue and 28% uplift in items per basket from working with AI-powered product bundling start-up Increasingly.
And there is M&S, which has worked with instant virtual try-on start-up Texel to drive purchasing intent; the retailer's trial has proved positive so far with customers that use the tool five times more likely to purchase and 30% less likely to return items.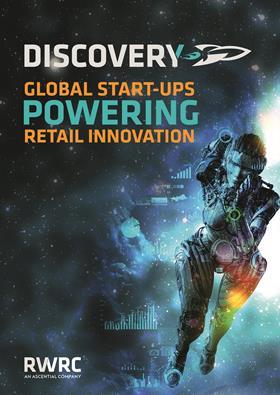 These are just a few of the game-changing start-ups profiled in the Discovery report. Download your free copy here to uncover how your business could benefit from working with them.
You will also learn:
Why retailers need to know where the next disruption is coming from – and how to capitalise on it
How start-ups are helping retailers rebuild after the Covid crisis
What leading retailers and brands have to say about working with start-ups
Enjoyed this report? Why not book in one of our experts to learn more about the tech innovation that can propel your business. Contact Isobel Chillman at isobel.chillman@retail-week.com