Sir Philip Green has hired a top human rights lawyer in a bid to clear his name following the inquiry into the collapse of BHS.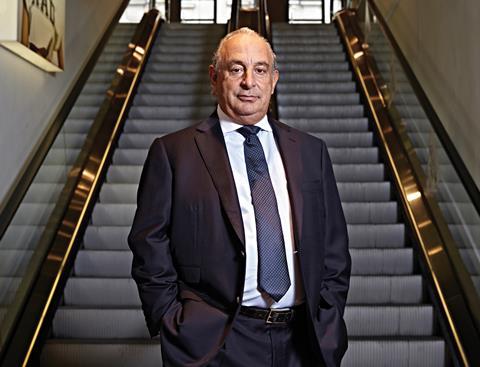 Green, the former owner of the failed department store chain, has drafted in Lord Pannick QC in a bid to salvage his reputation, according to reports.
The Topshop tycoon was labelled by MPs as the "unacceptable face of capitalism" after BHS plunged into administration with a £571m pension deficit.
And MPs will debate the retailer's demise on Thursday, before voting on whether Green should be stripped of his knighthood.
Chairman of the Work and Pensions Committee, Frank Field, said he thought MPs would back the motion "overwhelmingly" because there was "a lot of anger in the country over his knighthood".
Reputational damage
But according to The Sunday Times, Green has engaged Lord Pannick ahead of the vote in a last-ditch bid to preserve his legacy.
Green had vowed to "to sort" the pensions black hole when he appeared before MPs in June, but he is yet to strike a deal with the Pension Protection Fund.
Last month Green insisted he was working "daily" to resolve the pensions crisis and apologised for the "sorry affair".
He said in a statement: "I would like to apologise sincerely to all the BHS people involved in this sorry affair.
"Contrary to all the coverage I have been working on this issue on a daily basis, and will continue to do so with my best efforts to achieve a satisfactory outcome for all involved as soon as possible."
The last of BHS's stores closed their doors for the last time in August, but the 88-year-old retailer has since relaunched online under its new Qatari owners, The Al Mana Group.
BHS.com officially began trading at the end of September with 84 staff – the majority of whom previously worked for BHS.
David Anderson, the department store chain's ex-international director and a former M&S executive, is leading the new entity, BHS International, as managing director.