Harry Gordon Selfridge famously said: 'There must be one controlling spirit, one who stands for the policy, the principles and the personality of the house.'
He also said: "There are six useful things for notable success in business – judgement, energy, ambition, imagination, determination, and nerve. But the greatest of these is judgement."
Harvey Nichols has chosen to split the chief executive role, creating two co-chief operating officers reporting to two individuals, former chief executive and now deputy chairman Stacey Cartwright and chairman and owner Sir Dickson Poon.
Under this new structure, the two chief operating officers – current group commercial director Daniela Rinaldi and group finance director Manju Malhotra – will assume joint responsibility for the day-to-day running of the business and of the ongoing strategic development of the group.
The decision raises lots of questions around the future leadership of an international luxury department store group, especially at a crucial time for the sector which is in a state of immense flux. So, is its judgement right?
The complex world of department stores
Let's look at the UK for a moment. Department stores here fall largely into two camps – those who really have a recognisable USP, understand their customers and deliver an inspirational, credible offer, and those who do not.
Selfridges and Harrods fall into the first camp. They both have distinctive, clearly defined brand propositions with very different brand personalities.
They invest in their edifices, their people and ultimately in their customers. They both have a very clear leadership with one overall "controlling spirit" of their respective boards. And their profitable growth over recent years is well documented.
"This complex mosaic of product and people, in my view, requires one chief executive leading a high-performance team"
If the Harvey Nichols brand is similarly clearly defined and the customer is fully understood then perhaps it can get away without having one overall leader. But let's pose a few questions.
Does the Harvey Nichols brand have clarity? Is the leadership team aligned? Has the overall strategic direction been clearly set out? What is the future of Harvey Nichols internationally? What is its investment strategy?
Department stores are complicated, exciting and challenging businesses. It is not like running a mono-brand. The joys and difficulties of working with different global brands as well as balancing the department store's own label are not to be underestimated.
On top of that, a department store offers a plethora of different kinds of services, from restaurants to event spaces.
This complex mosaic of product and people, in my view, requires one chief executive leading a high-performance team.
There are too many moving parts in a department store group to have ambiguity over the leadership question.
As the former marketing director of Selfridges helping to drive the first and successful master plan transformation of the store, I was one of a first-class board of seven, led by a brilliant managing director Tim Daniels.
Exercising the right judgement over the very difficult decisions which arose on a regular basis during the transformation was crucial to its success both for its people and for its balance sheet.
One vision, a strong board, brilliant teamwork and consistently excellent execution is what made Selfridges what it was, and what it still is today.
We really understood its brand, as well as the highly experiential customer journey.
I am all for a single, very experienced and successful chief executive leading an international multichannel department store group with all its people aligned behind an overarching strategy.
Aligning the leadership team behind the right consistent and focused strategy has always been all-important. And it still is today.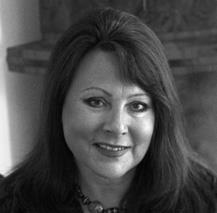 Lesley Exley is managing director of Exley Hervey Executive Search