John Lewis reported a year-on-year sales slip of 2.4% in the week to December 20 following November's early peak.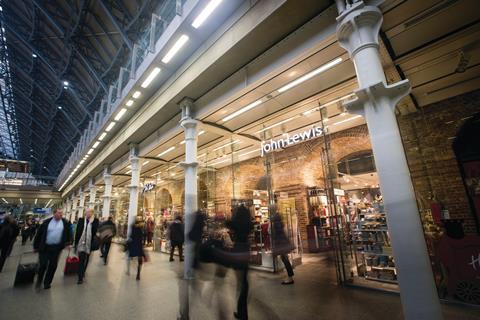 Week-on-week sales rose 6.5%, with shoppers spending £160.6m during the week.
However, the figure was down on the previous year because of the peak in trading at the beginning of November.
The retailer said: "Last week John Lewis achieved sales of £160.6m up 6.5% week on week, confirming our expectation that customers are choosing to leave their Christmas shopping right up until the last minute.
"The year-on-year comparison at -2.4% reflects the changing shape of Christmas trade with an early peak at the end of November."
Both the fashion and home categories had record sales weeks with increases of 2.5% and 0.6% respectively.
Click-and-collect orders were up 30.3% year on year during the week, and the retailer said it had extended the cut-off date for orders by giving shoppers until Tuesday December 23 to order products for collection in store on Christmas Eve.
Andrew Murphy, retail director at John Lewis, said: "Last week we said it's all to play for and that is still absolutely the case as we have seen a building trend of customers leaving their gift purchases right up until the last minute.
"The record levels of trade in our fashion and home assortments are hard won in what has been a challenging market.
"However, busy though our shops have been over the past week, it's only in these final pre-Christmas days that many customers are finally moving to complete their gift buying and other purchases.
"Consequently our partners are standing ready for a very busy final trading day before the festive break."