Department store group John Lewis has launched an own brand promising "quality and style at everyday prices" that will be in stores from Monday when 'non-essential' retailers reopen.
The Anyday brand, which is also being sold online, will be John Lewis' "most affordable" to date. The assortment takes in homewares, technology, baby care and baby clothing – categories John Lewis said it has a market-leading position in and which it wants to build further.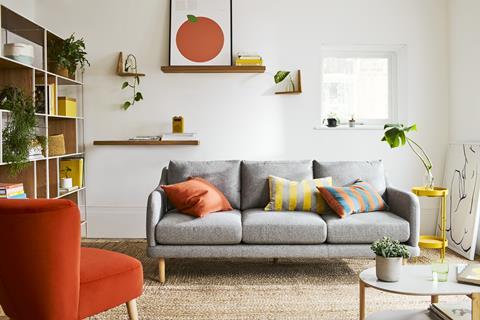 The retailer said Anyday prices are, on average, 20% lower than existing own-brand prices and some are 40% cheaper.
The initiative comes as John Lewis seeks to bolster appeal to shoppers in what has been a tough environment for department stores leading to the collapse of famous retail names such as Debenhams.
Anyday, which comprises 2,400 products, is designed to cater for "a broader group of shoppers and their wide range of needs" by delivering "enhanced value in the products we know our customers love and need for daily life while maintaining the John Lewis promise of quality and trust". Another 1,000 products will be added in the autumn when the brand will also be extended to other categories.
John Lewis executive director Pippa Wicks said: "The Anyday range signals a step-change in the modernising of our brand and offers customers John Lewis quality at prices they wouldn't expect.
"We want to challenge value perceptions of John Lewis and attract a broader group of shoppers who want to combine style and value.
"This range has been specifically designed around how our customers live today. Whatever they need, we will have a product that suits their budget. This launch is a return to our commitment to offer great value for money but it's also an exciting opportunity to build on our own-brand strengths and supercharge them for the future."