John Lewis Partnership (JLP), which is 100% owned by its staff, is looking at watering down its mutual structure, according to a report in The Sunday Times.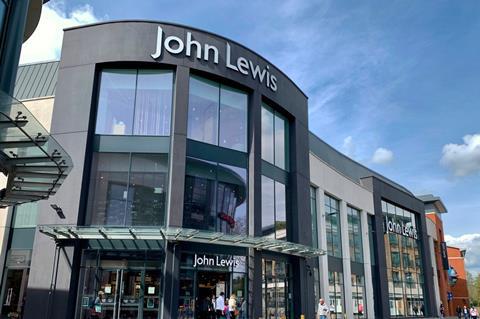 JLP is said to be in the early stages of exploring a plan to change its partnership structure to raise cash as it battles another tough year on the high street.
The group, which includes John Lewis and Waitrose, is said to be considering the move to raise between £1bn and £2bn from an outside investor, selling only a minority stake.
The report said JLP's priority would be to maintain majority employee ownership. It added that investment partners must share its staff-centric values and any change would be voted on by its Partnership Council, which includes about 60 staff.
Last week, the retailer revealed it would not be paying staff a bonus this year and warned of job cuts within the group, which chair Dame Sharon White described as "a massive regret to me personally".
The retailer reported a loss of £234m including exceptional costs for the year to January 28, 2023, down from a total profit of £181m last year, blaming "economic backdrop and inflationary pressures".
The partnership posted a 2% drop in total sales year on year to £12.25bn. Waitrose sales declined 3% to £7.31bn and John Lewis sales increased by 0.2% to reach £4.94bn.
Get the latest department stores news and analysis straight to your inbox – sign up for our weekly newsletter