Ex-John Lewis boss Andy Street has urged the retailer not to change its staff ownership model, saying any move to take outside investment would be "a tragedy".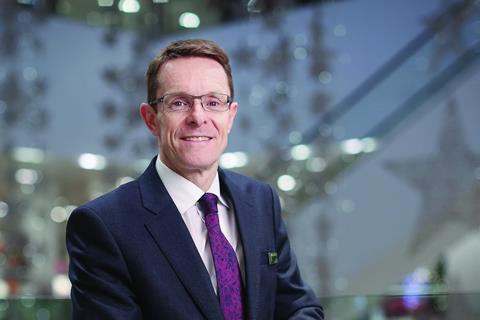 Street, mayor of the West Midlands and the retailer's managing director from 2007 to 2016, told BBC One's Sunday with Laura Kuenssberg show: "I think John Lewis goes a bit beyond a shop. You can buy the same television from other places is the truth.
"But John Lewis was about, actually, a way of doing business. Actually showing the market there was a better way of doing things."
Street also urged John Lewis' leadership to show there is a way for the business' model to survive in the modern retail environment.
"I would urge the leadership of John Lewis to think about what's really at the heart of it, what makes it special, and hold on to that," he said.
Street's comments come after Dame Sharon White, current chair of the John Lewis Partnership, moved to reassure workers this week that no change to the ownership model had been yet determined.
However, she once again warned of job losses, saying "inflation has hit us like a hurricane".
Reports that John Lewis was considering accepting outside investment came after the retailer posted a worse-than-expected £234m full-year loss, with staff missing out on their annual bonus.
According to a poll carried out last week by The Sunday Times, John Lewis staff lay the blame for the business' struggles at the feet of the current leadership, with 85% of respondents saying they were not confident in the company's ability to deliver its strategy.
The retailer's intranet has also been running hot with disgruntled staff airing their frustrations with John Lewis' performance and the rumoured changes to the ownership model.
Get the latest department stores news and analysis straight to your inbox – sign up for our weekly newsletter