John Lewis's sales rose 21.8% in the week to Saturday November 29, as Black Friday leads to the retailer's biggest sales week ever.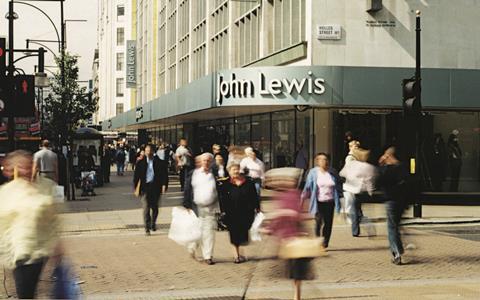 Online sales increased 42.2% and several stores achieved record highs including Oxford Street, York, Liverpool and Ipswich.
Overall sales rose 21.8% to £179.1m compared with the same week last year, beating the retailer's previous weekly sales record of £164.4m set in the week before Christmas last year.
The department store's website recorded traffic increases of 300% in the early hours of Black Friday as customers logged on from midnight.
Continuing the trend from last Christmas, about 70% of traffic came from smartphones and tablets between midnight and 8am. Almost 13,000 orders were placed between 8am and 9am online on Black Friday.
The electricals category grew the most with weekly sales up 40.9% year on year, driven largely by the hundreds of Black Friday offers available. The retailer said one tablet was sold every second on Black Friday.
Fashion increased 16.7% year on year and on Black Friday the department posted its biggest ever sales for a single day's trade.
Dino Rocos, operations director at John Lewis, said: "There was clearly huge customer anticipation of Black Friday this year and we knew we had high expectations to meet.
"For me our biggest achievement was delivering an operation which ran like clockwork. We picked and packed 87% more online parcels on Saturday than we did last year."