Beales sales slipped in the 19 weeks to September 13 as it closed loss-making stores in the period but it said trading had improved on the first half.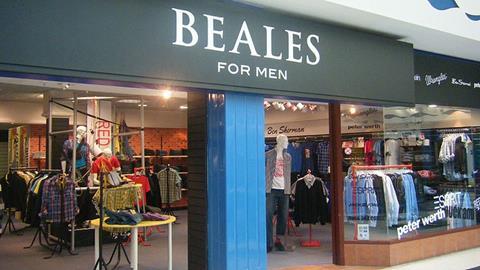 The department store retailer said sales fell 0.6% in the 19 weeks to September 13, while in the year to date, for the 45 weeks to September 13, sales were down 3.5%.
Like-for-like sales increased 1.7% in the half year, but for the 45-week period they slumped 1.1%.
Beales said the sales decreases were due to the board's decision to close four stores, including three loss-making shops and one which was due to landlord site redevelopment. The stores closed were Maidstone, Cinderford, Keighly Home Store and Harrogate.
It added that sales were also impacted by no 'mega' promotions, its exit from the TV and audio sector and a "slow start" to the financial year.
But it remained confident and said that the improving macro-economic environment and a more positive consumer had "improved trading markedly".
Beales chief executive Michael Hitchcock said: "I truly believe that the high street in the UK can survive and thrive with a local trusted and quality driven offer, which emanates theatre and personality.
"The early signs of the blood sweat and tears that the people in our business have given up, are starting to positively show through."
The retailer added that the business has made "significant strides" in returning Beales to its core values as a local high street department store that offers value for money, branded and own brand products.
It added that the take-up of its loyalty card offer shows this, as it has signed up 350,000 loyalty card members.