Shop prices continued to fall last month as food deflation accelerated to a record low, according to latest industry figures.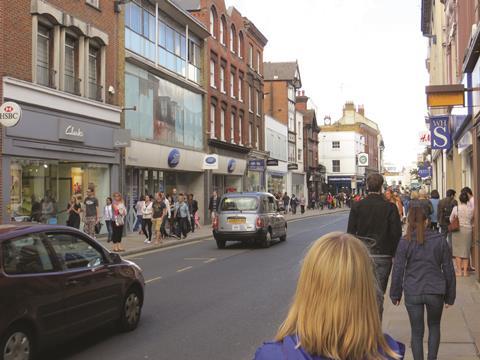 Prices across the industry dropped 2% year-on-year, compared to a 1.6% year-on-year fall in July, the BRC Nielsen Shop Price Index revealed.
Food price deflation hit 1.1% in August, from 0.8% the previous two months. It is the highest year-on-year fall since the index started in 2006.
Within that, fresh food prices fell 1.5% and ambient food prices slid 0.6%.
"The share of spend on food goods on promotion continued to fall, down to 28%, as retailers move to permanent price cuts instead of multi-buy and other promotional offers, " the BRC also noted.
Non-food defaltion accelerated to 2.5% in August, from 2.2% in July.
Clothing and footwear prices recorded the biggest fall, dropping 6.8% year-on-year.
"Lower prices this August compared to last were driven by a combination of continuing promotional activity, softening oil prices and a global supply glut of wheat weighing on food prices, " said BRC chief executive Helen Dickinson.
She added: "The devaluation of sterling in wake of the referendum will put upward pressure on shop prices.
"But that's likely to take several months to properly feed through, given that retailers won't feel the brunt of the cost increases until existing contracts with foreign suppliers come to an end."
Nielsen head of retailer and business insight Mike Watkins said: "Competition for discretionary spend is likely to intensify as we head towards the end of the year, so retailers will be keen to keep prices low and promotions sharp."
Books, stationery and home entertainment was the only category to continue to register inflation with prices up 2.3% last month, compared to August last year.