The retail weather forecast from Saturday November 17 through to Friday November 23, 2018: Warm, dry and sunny
The week last year
Major temperature swings took place with record warmth to start and below zero temperatures late. Rain showers changed to snow in Scotland.
The week this year
High pressure will persist across western Europe again, leading to another mild week. Temperatures will be warmest at the start of the period but slip a little bit as the week goes on.
The middle of the week will be a bit cooler than last year's warmth but both weekends will come in above last year. It looks to be a very dry week with morning cloud and fog giving way to sunny skies each day.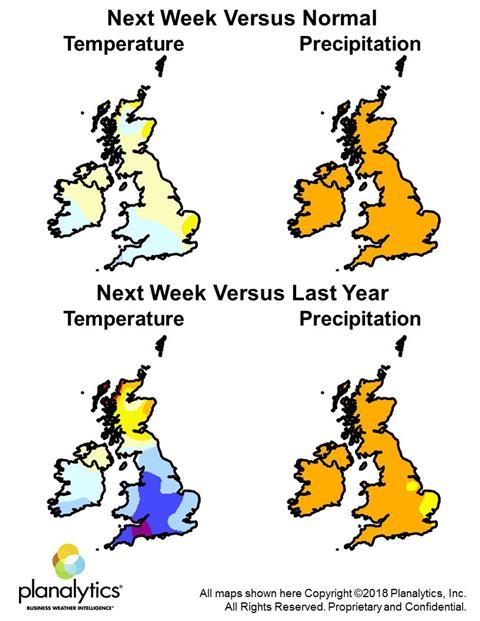 Mindset
No improvement in comparables as unseasonable warmth remains. Footfall will remain strong, but mild temperatures continue to stall demand for jackets, boots and cold-weather accessories.
For more information on the forecast, contact Tim Morris on 020 7321 3715 or tmorris@planalytics.com www.planalytics.com
For more key retail data and analysis from Retail Week, go here.