British retail sales are "bounding ahead" as expectations for sales next month hit their highest level for 27 years, according to the CBI.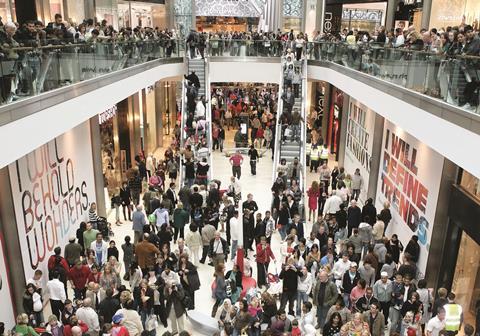 Retail sales growth surged in May as 60% of businesses surveyed in the CBI's latest Distributive Trades Survey said volumes were up on a year ago. Just 9% said volumes were down, giving a balance of 51%.
That marked a jump from 12% in April and outstripped expectations from economists of 17%.
Retailers expect volumes to rise even more next month, the survey of 134 businesses found.
The measure of expected sales for June showed that 63% of retailers expect them to increase, while just 4% said they would fall. The balance of 59% is the highest for almost three decades.
Most sub-sectors reported growth in sales volumes, including grocers (+50%), non-specialised stores (+98%) and recreational goods (+100%).
But hardware & DIY saw a fall in sales volumes on a year ago (-67%) – the lowest since April 2013.
Spending power
CBI director of economics Rain Newton-Smith said: "Retailers will be encouraged to see growth in sales and orders on the high street bounding ahead.
"Low inflation, which we expect to remain below 1% for the rest of the year, has given household incomes a much-needed boost and greater spending power.
"Overall the outlook is bright for firms on the high street, but challenges still remain, especially for food retailers, who are still feeling the heat of stiff price competition from new entrants to the sector. And investment plans have also taken a hit."
The survey also showed that the volume of orders expected to be placed with suppliers in June rose to its highest since September 1996.
The volume of orders placed with suppliers rose 29%, their highest rate since December 2010 (+52%). A balance of 41% said volumes would rise again in June.
But growth in internet sales slowed, with a balance of 38% saying sales volumes rose during the period. Retailers expect online growth to pick up next month, with a balance of 49% expecting ecommerce volumes to rise in June.
It comes a week after ONS statistics revealed that UK retail sales rose 1.2% in April, the strongest month-by-month increase since November 2014. The sales figures were aided by warmer weather, which encouraged shoppers to buy summer clothes.