Retail sales rose across the board in October, which was the best-performing month since January.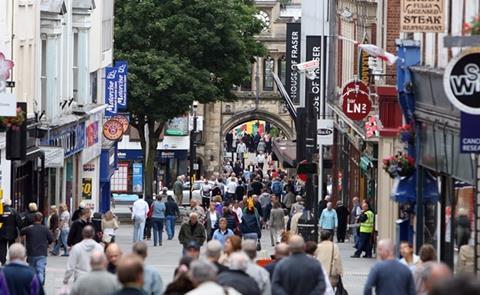 On a like-for-like basis, sales rose 1.7% over the period from October 2 to October 29.
Total sales rose 2.4%, against a 0.9% increase in October 2015. It was the strongest rise since January and was far ahead of the three-month averages, which both stand at 1.1%.
In the three months to October, food sales were up 0.1% on a like-for-like basis and 1.5% in total. The 12-month growth average was 0.6%.
Over the same period, non-food sales rose 0.6% on a like-for-like basis and 0.8% on a total basis. This is below the 12-month average of 1.4% but is better than last month's figure.
Over the three months, online sales grew 11.1% while in-store sales declined 1.3% on a total basis and 1.5% on a like-for-like basis.
British Retail Consortium chief executive Helen Dickinson said: "Notably, fashion saw a reversal of recent fortunes, as new seasonal ranges drew shoppers in and boosted sales. Electronics too saw strong sales resulting from new product releases and was a significant driver of the month's performance.
"This was compounded by international shoppers' spending, which has soared since July as tourists take advantage of the weak pound to buy luxury goods at bargain prices.
"It is clear from today's figures, that despite the inflationary pressure that's gradually building in the supply chain, retailers are currently effectively managing the additional cost burdens and continue to entice their customers with great choice and value."