The entrepreneur who planned to revive the Comet name has u-turned in his attempts to breathe new life into the iconic electricals retailer's moniker.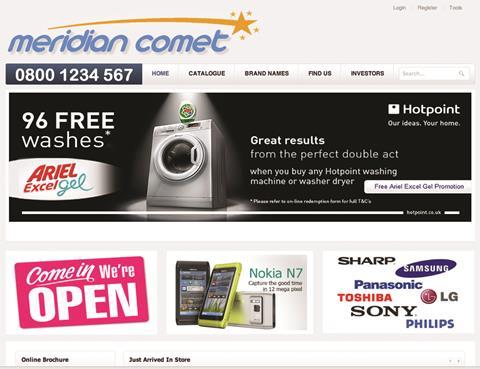 However, Clive Coombes still intends to launch a new electricals retail business and is in discussions with sector giant Media Markt, which may take a stake in the venture.
The property tycoon's new business, internally dubbed Project Contour after a space mission that planned to photograph two comets but failed, will instead launch as Lewison's later this month. Coombes declined to give the rationale behind the new name.
Administrator Deloitte, which owns the Comet brand, said it is still reviewing whether Coombes' venture, initially called Meridian Comet, infringes its trademark. It is understood the possibility of legal action prompted Coombes to rethink his planned use of the Comet name, despite the entrepreneur previously having taken legal advice.
Coombes intends to open a chain of 80 stores and is scouting locations in the Southeast. The first store will open in November. Plans for a customer call centre are being finalised. He is courting further investment to fund the venture.
Media Markt, part of the Media-Saturn Group, operates more than 700 stores in 14 countries in Europe and Asia and harbours ambitious international plans.
It would not be the first time Media Markt has worked with a UK retailer. Earlier this year, Carphone Warehouse revealed plans to expand its trial of shop-in-shops in Media Markt's Dutch stores.
Coombes unsuccessfully attempted to buy Comet after its collapse last November. Coombes, who raised £15m to fund the venture last year, intends to operate smaller high street shops of 3,000 sq ft compared with Comet's former 12,000 sq ft retail park stores.
Coombes has hired experienced printer industry executive Stuart Mills as business development director.
Retail commentators have questioned whether the venture will succeed in a market typified by low margins and fierce competition from online.