The Perfume Shop will air its Christmas TV ad this evening and will target prime time shows as it aims to boost its audience.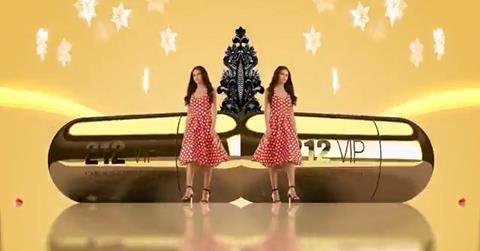 A series of six 20-second adverts will run for six weeks in the run up to Christmas within commercial breaks for prime time television shows such as Coronation Street, I'm a Celebrity Get Me Out of Here and Emmerdale.
It will be supported by a digital and social media campaign.
The ad, which was created with help from agency Über, is based on its 'Life Bottled' concept, capturing the essence of life in one smell.
The fun energetic theme is a move away from its more emotive ad last year. It is set to the song 'She's got me dancing' by Tommy Sparks, as it showcases its cut-price deals and a selection of fragrances.
The Perfume Shop brand and marketing manager Michelle D'Vaz said: "These ads mark the beginning of a new loud, colourful and fun brand campaign from The Perfume Shop. It's the biggest expression of the brand's personality we've ever delivered.
"We are confident that the executions and a 150% increase in television viewing ratings versus our 2012 campaign will turn heads and encourage customers when they think perfume to think The Perfume Shop."