M&S has revealed its Christmas campaign for 2016, which features a modern Mrs Claus.
The campaign, labelled 'Christmas with Love', airs on TV at 9pm tonight during the first break of Channel 4's Gogglebox.
The advert tells the story of Jake, who has spent the last year bickering with his sister Anna. But as Christmas nears, Jake decides he wants to treat Anna.
He writes to Mrs Claus who helps him find the perfect present for Anna – red glittery trainers.
Santa Claus's sleigh is replaced by Mrs Claus's helicopter, flying across London from Lapland to get Anna's present to her by Christmas morning,
Directed by British director Tom Hooper, who won an Oscar for his work on The King's Speech.
Most immersive yet
Customer marketing and M&S.com executive director Patrick Bousquet-Chavanne said: "Our Christmas with Love campaign is a brand new approach for M&S this year, one that has been created with our customers and for our customers, with their feedback at the heart of our strategy.
"Our ambition is for M&S's customers across the nation to experience something special this festive season.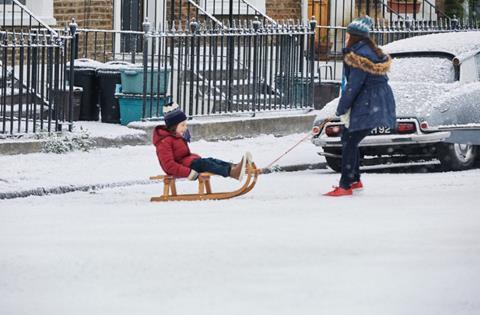 "Mrs Claus is the result of thousands of conversations that we had with our customers to understand what they want from M&S – which is warmth, empathy and a touch of humour presented in a modern and contemporary way.
"She epitomises the huge efforts our customers put in to making the festive season special and represents the love and togetherness that customers want to feel and see in abundance at Christmas."
M&S is billing its campaign as its most immersive and mobile yet.
Mrs Claus will be making appearances across social media and in-store this season.
Store teams will be carrying out around 15,000 acts of Mrs Claus kindness for customers, from free coffees to party makeovers.